Friends reunion confirmed with two-hour special
It is hoped that all six cast members will be 'in the same room at the same time'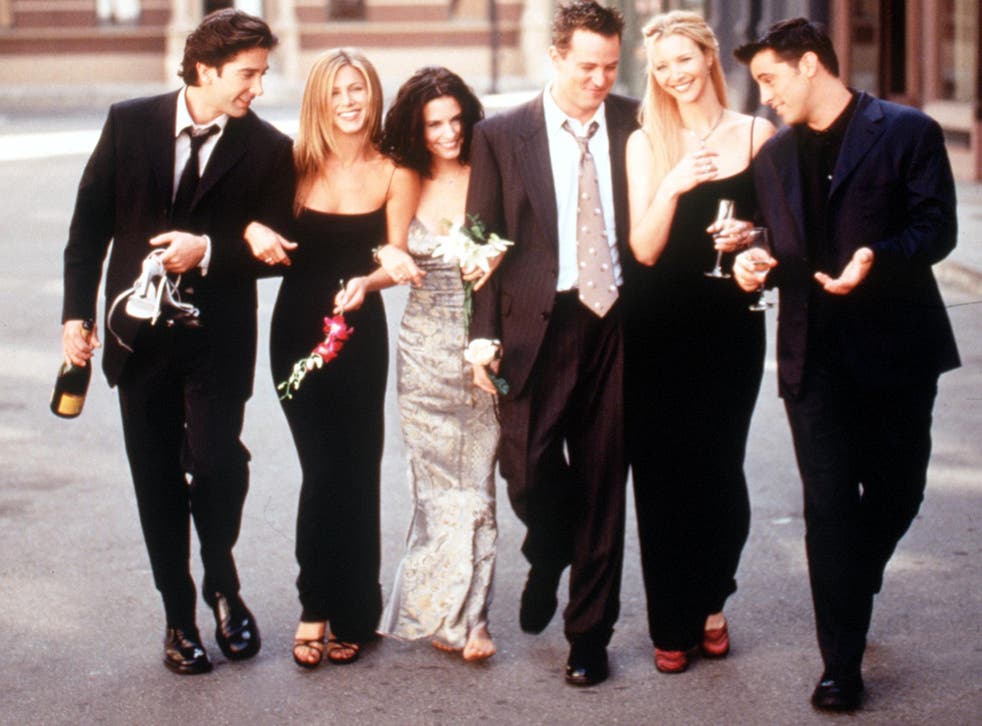 The Friends cast have been confirmed to reunite for a two-hour special.
Rachel, Monica, Phoebe, Joey, Chandler and Ross will meet up once again for a tribute to director James Burrows on US network NBC.
The news was announced at the Television Critics Association press tour in Pasadena on Wednesday, with the programme scheduled to air on Sunday 21 February.
UPDATE: David Schwimmer says 'there's no Friends reunion'
Jennifer Aniston, Courtenay Cox, Lisa Kudrow, Matt LeBlanc, Matthew Perry and David Schwimmer are all expected to appear but NBC chief Robert Greenblatt admits that busy schedules may not make it possible.
"I'm hoping all six will be in the same room at the same time," he said. "I'm not sure we can logistically pull it off."
Best celebrity cameos in Friends

Show all 20
Friends fans have been praying for a reunion for 11 years but cast members have remained vague on whether it will ever happen.
Kudrow, who played Phoebe, expressed an interest in "seeing what those people are doing 10 years later as parents that have to be responsible" before adding that it would "be so different that it wouldn't be Friends anymore".
Friends coffee shop opens for anniversary
Perry has said he would "go back to 2004" if only he had a time machine but Aniston has insisted that "it ended at the right time when people still wanted more".
Still, there's a strong chance the group will all want to play a part in honouring Burrows so our fingers are remaining firmly crossed, and given the palpable demand for new actual Friends content, I wouldn't be surprised if there was some kind of skit/brief new scene shot as part of the special.
Join our new commenting forum
Join thought-provoking conversations, follow other Independent readers and see their replies