Game of Thrones season 6 spoilers: Maisie Williams spotted filming watery Arya Stark scenes
"A girl" has been blinded in season 6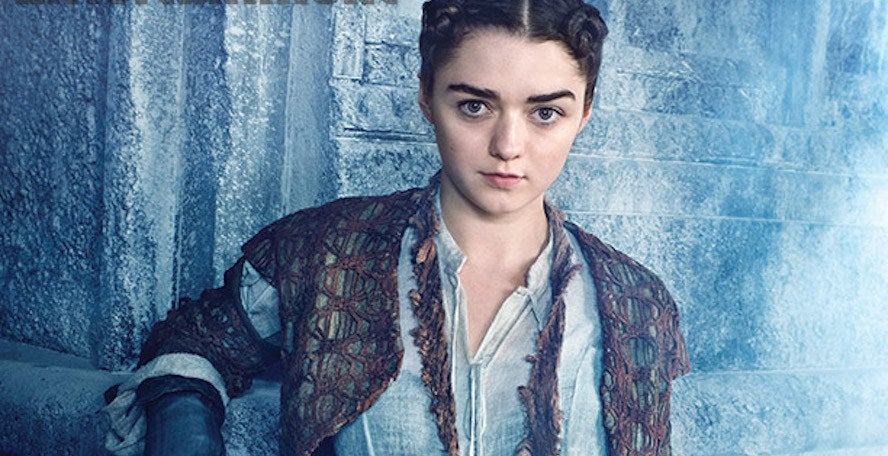 Game of Thrones season 6 headed to the County Antrim village of Carnlough this week, where Maisie Williams jumped in the harbour to film new Arya Stark scenes.
Perhaps the first time we have seen Arya move past the plot of the books, the character was soaked from head to toe in what was possibly an action scene, given a body double for Maisie was also at the shoot.
Fans are speculating as to whether the location is Braavos, in which case we shouldn't expect to see Arya back in Westeros anytime soon, as the scene is presumably from episode 7 or 8 given director Mark Mylod is pictured talking to Maisie.
The only other obvious thing to glean is Arya's costume. Gone are the utilitarian long skirts of her Faceless Men stint, with Stark instead wearing a Syria Forel-esque tunic (seen better in the photo of the double).
Last week, Maisie confirmed that Arya will be blind in season 6 after defying Jaqen H'ghar at the end of season 5.
"Aftermath of blind contacts," she wrote on Instagram, posting a photo of herself lying in bed wearing cooling pads under her eyes.
Game of Thrones season 6 is expected to arrive in April 2016.
Join our commenting forum
Join thought-provoking conversations, follow other Independent readers and see their replies