Game of Thrones: 10 most shocking moments from blood and beheadings to rape and incest
From the Red Wedding to Sansa Stark's rape and Shireen's shocking death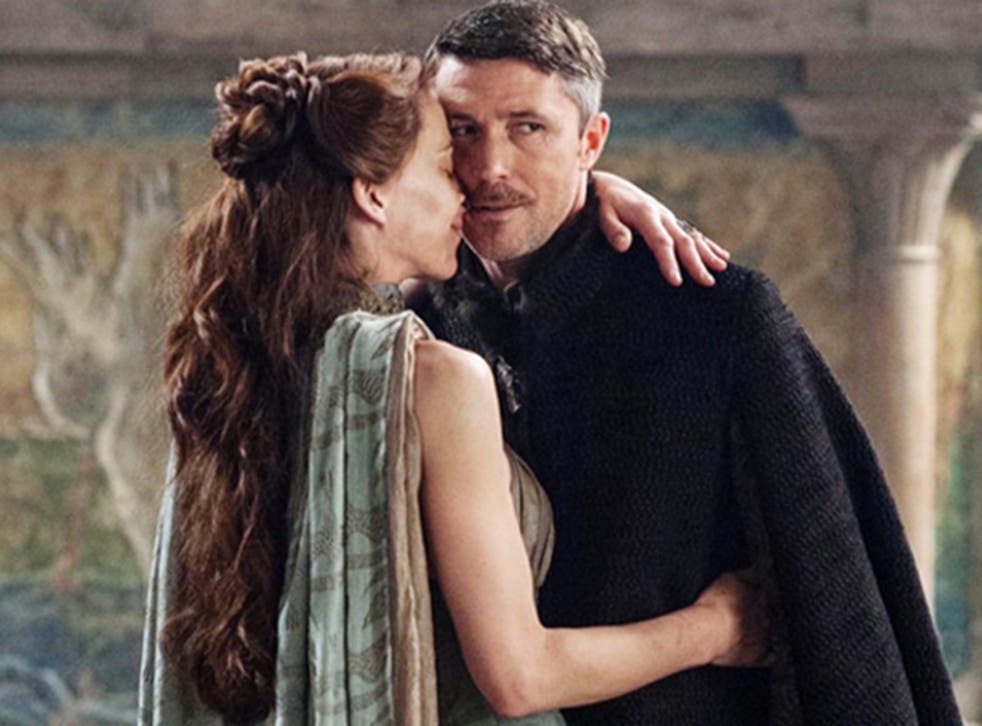 Game of Thrones has caused almost as much controversy in just five seasons as South Park did in 18; there hasn't been a subject too taboo or gory to touch on.
*Spoilers for all seasons of Game of Thrones ahead*
What seemed from the initial trailers like a Lord of the Rings-esque medieval drama, the show quickly turned into a blood-splattered, rape-filled, incestuous affair - and that's just in the first episode.
While for many it was too much, for many more it was only the beginning of an on-going obsession that would only grow bigger. By the beginning of the fifth season, over 18 million people across the world had downloaded leaked episodes of the HBO series.
From gruesome torture scenes to the Red Wedding, we've compiled a list of the 10 most controversial moments to have aired on the show so far. Enjoy?
1. Sansa/Ramsey rape scene - Season 5, Episode 6
Fans were outraged as the episode ended with Sansa Stark being brutally raped by her new husband, Ramsey, while a terrified Theon/Reek watched on. Fans on Twitter were not happy but the actress herself, Sophie Turner, apparently "loved it".
2. George Bush's head on spike - Season 1, Episode 10
According to the directors, there weren't enough prosthetic heads made up for the show and so they ended up using spare ones lying around. One of those just happened to be the fake head of George Bush, which eventually ended up in the show on a spike.
3. Cercei/ Jamie rape scene - Season 4, Episode 3
As the two stood by their dead, incestual child Joffrey, Jamie began to sexually attack his sister. The scene became so talked about that the directors and George R.R. Martin had to defend it.
4. Theon gets his penis chopped off - Season 3, Episode 10
While being tortured by Ramsey, Theon goes through all sorts of pain. The most horrible is when his penis is cut off and then sent to his family, transforming the once horrible man into the wretched Reek.
5. Joffrey murders a prostitutes - Season 2, episode 4
In one of his most violent moments, Joffrey finds himself with a prostitute in his room and doesf the most disgusting thing he could with her - uses her as a living target.
Access unlimited streaming of movies and TV shows with Amazon Prime Video Sign up now for a 30-day free trial
Sign up
Shocking Game of Thrones scenes

Show all 11
6. The Red Wedding - Season 3, Episode 9
It was the turning point for the entire show. Just as everyone thought it was going the Starks' way, they nearly all end up murdered in one of the bloodiest episodes ever to be shown on TV. Luckily we still have Arya, Sansa, Bran, Rickon and Jon still alive. For now at least...
7. Lysa breast feeding her teenage son, Robin - Season 1, Episode 5
While sitting on her throne in the Eyrie, Catelyn's sister, Lysa, is seen breastfeeding her teenage son, Robin, causing some viewers to look away in disgust and post about it on the internet.
8. Rat torture - Season 2, Episode 4
Torture is a pretty common occurrence in Game of Thrones, but nothing has been quite as bad as this. In the terrifying scene a bucket of rats is put to a man's chest and then heated up with a flame so they must eat through the man to escape.
9. Mountain vs Viper head explosion - Season 4, Episode 8
Just as everything was going Oberyn Martell's way, it all blew up in his face - quite literally. The warrior ended up looking like a squashed watermelon in one of the most awful scenes in the entire series.
10. Theon botched beheading - Season 2, Episode 6
In one of the more gruesome beheadings, Theon strikes Ser Rodrick Cassel not just once but four times in the neck, finally taking it all the way off with a kick.
Join our new commenting forum
Join thought-provoking conversations, follow other Independent readers and see their replies