The Independent's journalism is supported by our readers. When you purchase through links on our site, we may earn commission.
Game of Thrones season 6: George RR Martin made showrunners name Jon Snow's mother before letting them adapt books
Dan Benioff and DB Weiss know the truth but fans are still none the wiser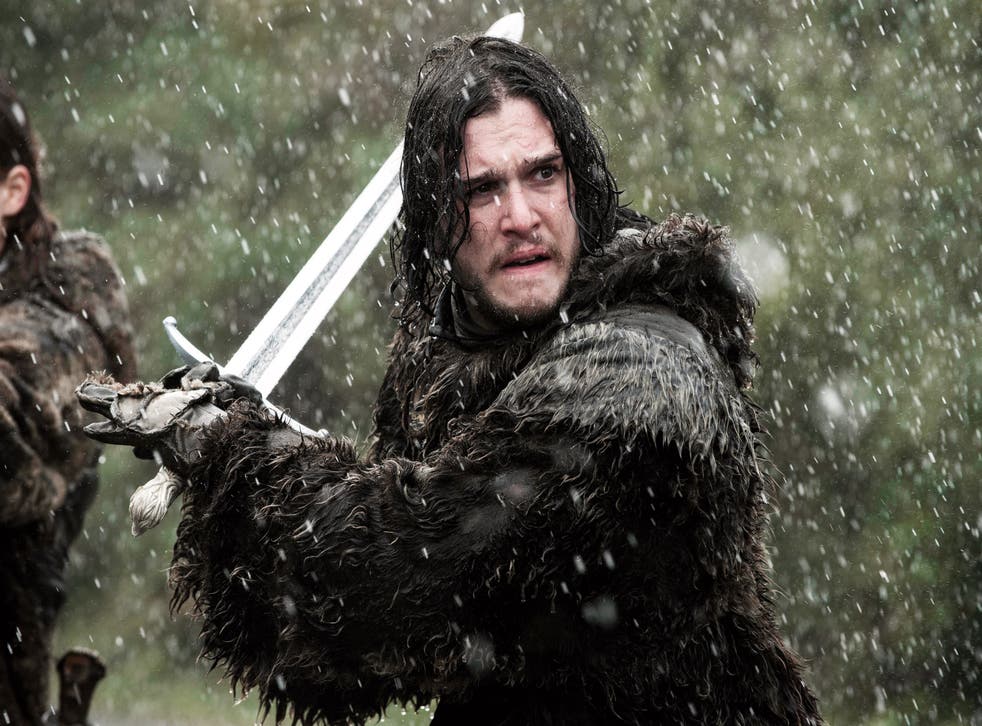 It turns out George RR Martin is not the only one to know who Jon Snow's real mother is.
It's the biggest Game of Thrones mystery after "Is Jon Snow really dead?" but showrunners David Benioff and DB Weiss are in on the truth after the author agreed to let them adapt his novels on one condition - that they guess the correct name.
Both men had been pitching their ideas for the HBO TV series for five hours before Martin asked the question, they told ABC's The Writer's Room. Fortunately, they had been studying the books in detail for a long time and their educated guess proved right.
Sadly readers and viewers are still none the wiser as the identity of Jon Snow's mother is yet to be revealed in either the books or the show. Martin is busy writing sixth book The Winds of Winter with the aim of releasing it before season six airs on TV next spring, but whether or not we'll find out then remains to be seen.
Readers' favourite lines from Game of Thrones

Show all 10
Jon Snow is allegedly the bastard son of the late Ned Stark but was never told who his mother was. Some fans believe it is Ned's sister Lyanna Stark, who was in a relationship with Rhaegar Targaryen, Prince of Dragonstone, before his death during King Robert Baratheon's rebellion. Lyanna also died and the most popular theory (known as R+L=J) is that she met her demise giving birth to Jon Snow, which would make him Daenerys' nephew.
Elsewhere, fans are refusing to give up hope that Jon Snow somehow survived the seemingly fatal stabbing he suffered at the hands of his comrades in the season five finale.
Director Jeremy Podeswa was asked recently about the fate of Jon Snow but refused to give anything away. "I've got nothing, watch the show it's going to be great. Jon Snow's death was another huge storytelling thing," he told Gold Derby. It's the definition of a cliff-hanger: where does the story go from here? The whole season is heading towards a destination that is very exciting."
Filming has begun on season six in Almeria, Spain with a 2016 air date yet to be confirmed.
Join our new commenting forum
Join thought-provoking conversations, follow other Independent readers and see their replies