Game of Thrones season 6: Khal Drogo return teased by actor Jason Momoa
Though the fan favourite character died all the way back in season one, the actor hinted Khal Drogo may be making a reappearance on the show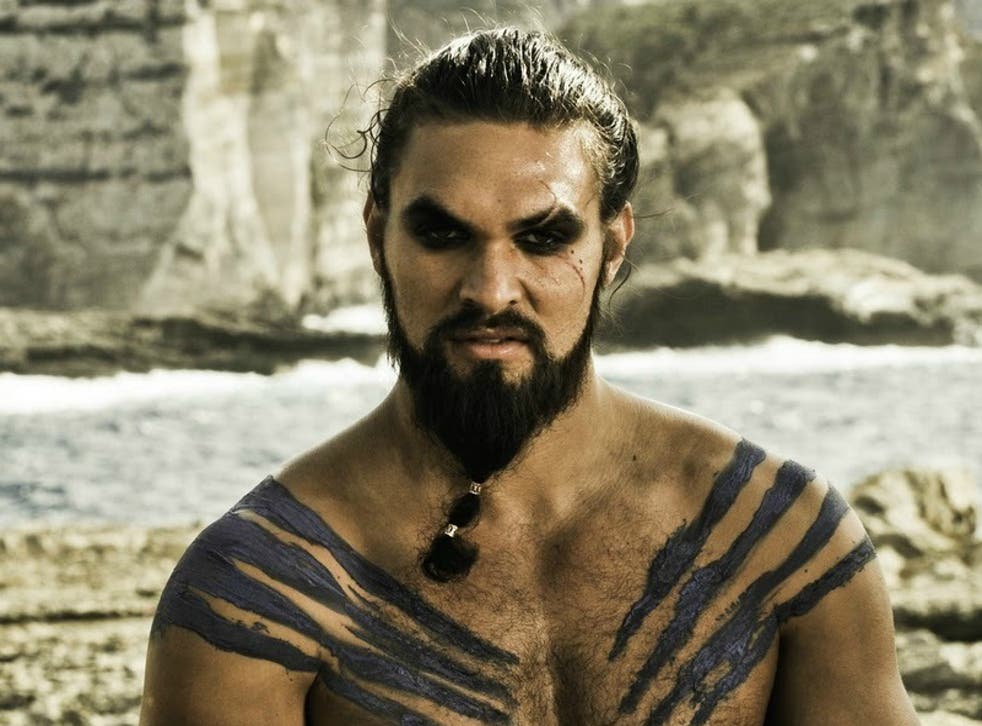 Considering all this very tense Jon Snow business, it appears as if resurrection is the topic of the day amongst Game of Thrones fans of late.
So, what exactly may Jason Momoa, AKA Khal Drogo, be hinting at in his latest Instagram posts? The actor took to Instagram to show he's still backing the corner of co-star and onscreen wife Emilia Clarke's Daenerys Targaryen; proclaiming "My baby holding it down... that's right baby you tell him!"
His double posting included screenshots from the latest episode, in which Daenerys proclaimed to her Dothraki captors that she was "wife to Khal Drogo, son of Khal Bharbo. And I will bear no children, for you, or anyone else."

Yet, hidden within all the praise is one very intriguing tease, in which the actor seems to suggest he'll be returning to Ireland to reunite with his castmates and head writers David Benioff and Dan Weiss; ending with the statement, "ALOHA DROGO." Of course, 'aloha' can mean both hello and goodbye in Hawaiian, but its context seems to heavily imply the former. Is Khal Drogo set to make a comeback on Game of Thrones?
Game of Thrones Season 6- Episode #2 Preview (HBO)
Well, Drogo's return may be impeded by one small thing: the fact he both died and was cremated all the way back in season one, making his possible resurrection a tad difficult if there's nothing left to resurrect. Furthermore, Momoa himself is in extremely high demand of late; and is likely far too wrapped up in his duties as the Justice League films' own Aquaman to commit to anything more substantial than a brief guest appearance.
So, any return will likely take the form of either a flashback or hallucination, similar to the one Daenerys saw during her vision quest through the House of the Undying in Season 2. It would seem a particularly apt time for Drogo to crop up once more, considering the season six premiere saw Daenerys about to be carted off to the dreaded Vaes Dothrak, to live with the wives of other deceased Khals.
That said, with the new season moving beyond the narrative of the books, and its first episode concealing a surprise absolutely no one saw coming; who knows what could lie ahead for the inhabitants of Westeros, both alive and deceased?

Game of Thrones 'Home' photos

Show all 13

Game of Thrones airs on Sunday nights in the US, at 9PM on HBO; and will be simulcast at 2AM on Sky Atlantic in the UK.
Join our new commenting forum
Join thought-provoking conversations, follow other Independent readers and see their replies