Game of Thrones season 6: Jon Snow won't be brought back by Melisandre, says Carice van Houten
The actor shot down the popular fan theory that her character would use her necromantic powers to bring Snow back to life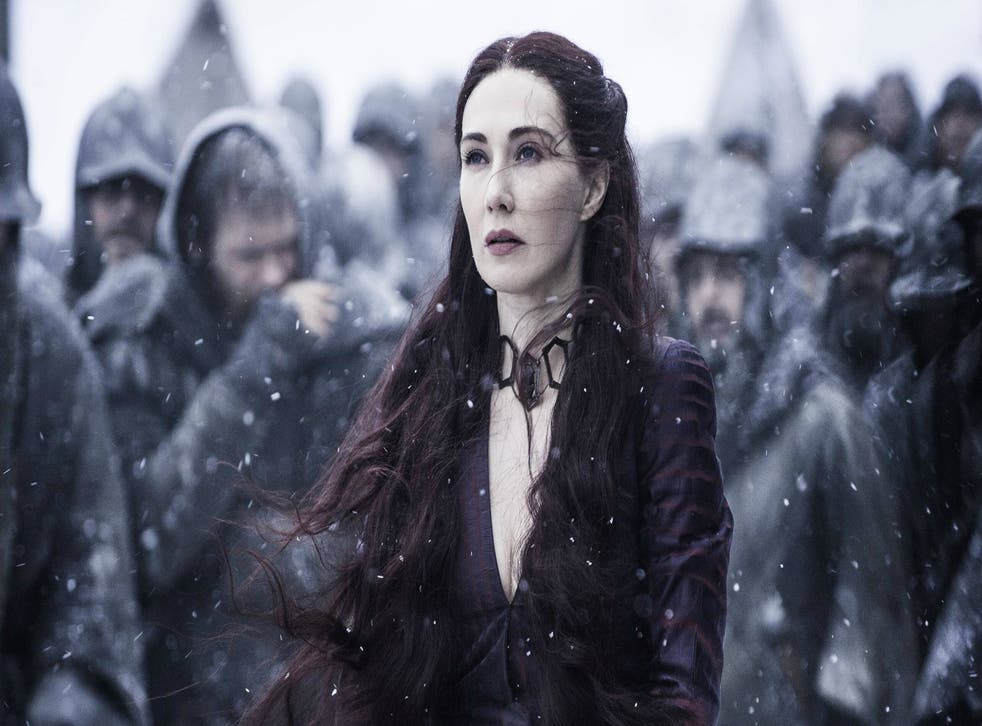 *POSSIBLE SPOILERS FOR GAME OF THRONES SEASON 6*

Everyone's getting desperate in their hope for Jon Snow's survival, but things are looking increasingly bleak. It may all be some spectacular double-bluff, but the Game of Thrones actors have certainly done their best to put to bed rumours that the character would somehow be brought back from the dead in the upcoming season.
Actor Kit Harington stated he'd only be returning as a 'corpse'; but fans still hoped this was merely a cryptic reference to one of the most popular fan theories out there, which proposes his body will be taken to Melisandre to utilise her necromantic magic to bring him back from the dead.
Or, perhaps not. Melisandre herself, Carice van Houten, appears to have shot down all those rumours in spectacular fashion; though her very careful delivery now opens up an entirely new realm of possibilities.
Game of Thrones season 6 stills

Show all 26
"I'm afraid I'm gonna disappoint a lot of people," she teased to Empire Magazine. "Why so much pressure on my character? I mean, I understand that he's the good we want in this crazy world. And me and my mother and my sister want him to come back very desperately. But Melisandre has never brought anyone back to life. Why does it have to be me?"
What exactly could that possibly mean? Is Houten hinting that Snow's resurrection is definitely on the cards, but that Melisandre will be forced to seek the aid of some other force in doing so? Her character certainly seems highly invested in Snow's future, with her vision from the Lord of Light telling her to seek the Wall indicating she must have some crucial role to play in the future.
We'll have to wait and see, when Game of Thrones returns 24 April.
Join our new commenting forum
Join thought-provoking conversations, follow other Independent readers and see their replies