Game of Thrones season 6: Kit Harington still claims Jon Snow is dead
'People didn't want me to die, but he's dead. So there you go, everyone has to get used to it.'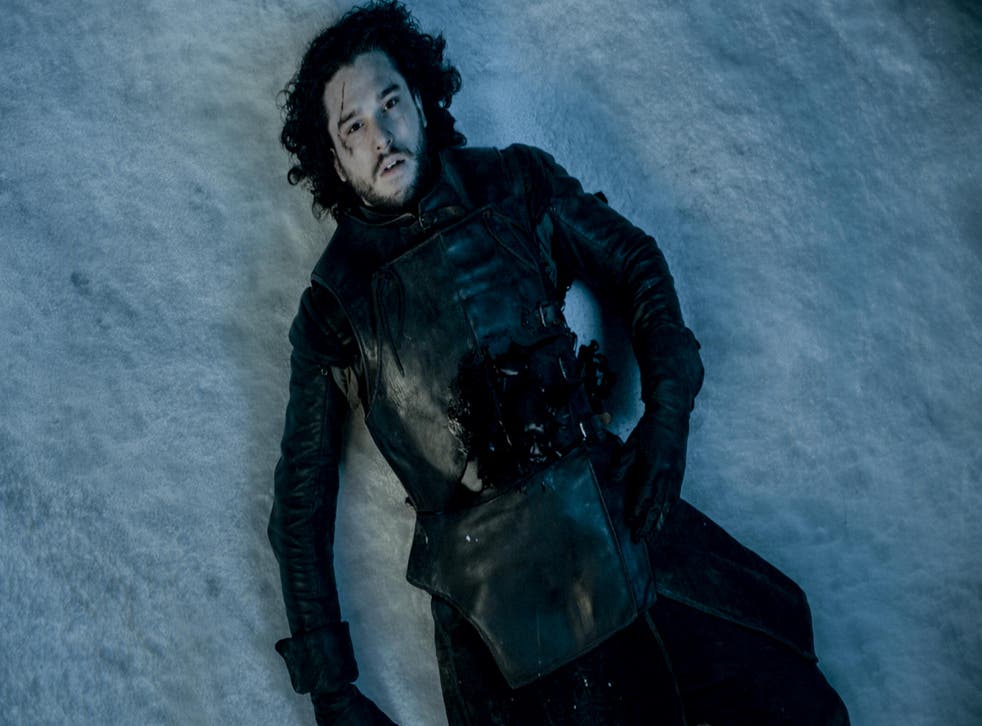 The fate of Jon Snow might be the worst kept secret in Hollywood/Northern Ireland, but Game of Thrones actor Kit Harington is still insistent that his character is very much dead.
Asked what he made of the intense fan speculation surrounding his character while doing press for play Doctor Faustus, Harington told Digital Spy: "I was hoping that there would be an outcry of 'why?' and 'oh god, no, no' rather than 'thank god'. That was the right reaction as far as I was concerned!
"People didn't want me to die, but he's dead. So there you go, everyone has to get used to it."
We know for certain that the actor filmed scenes for the new series, which arrives in April, but he played down their importance.
"I haven't done Thrones in a while," he added. "I had quite a lot of time off last year. I've been taking it easy and relaxing.
"When I realised I was doing this, I had a few months to prepare for it, and something like this takes some working through before even getting into the rehearsal room."
That being said, Harington was filming for longer than you would expect for a simple funeral scene or flashback, and (spoilers ahead) was spotted in Stark armour apparently ready to do battle with Ramsay Bolton. He also featured prominently on the first poster for season 6.
As for how he handles the constant rumours, Harington said: "I've just hit the ground, and gone undercover. I've tried to do absolutely no press for anything.
"It's brilliant, the fact that people care about this TV show and what happens to the people they love or hate in it, is a special thing. I've got nothing to complain about, put it that way. If they care about it and I get asked about it a lot, it means that people hold it dear to their hearts and it's doing what it meant to. "
Dead or not on-screen, he said he'll definitely be watching the new episodes.
"Yeah, absolutely. Can't wait for the next season. "
Game of Thrones season 6 arrives on HBO and Sky Atlantic on 24 April.
Join our new commenting forum
Join thought-provoking conversations, follow other Independent readers and see their replies