Game of Thrones season 7 episode 6: Daenerys' new snow costume is easily the best Winter outfit in Westeros [spoilers]
All credit to the costume department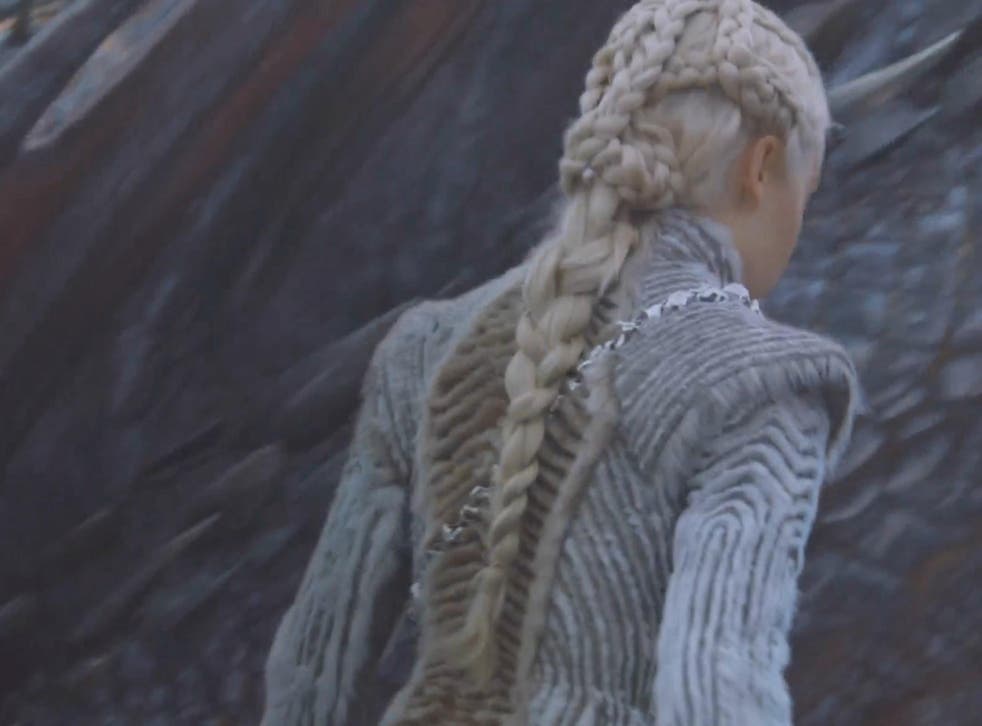 *This article contains spoilers for Game of Thrones season 7 episode 6*
Somewhere in the depths of Dragonstone there's a tailor whose work isn't getting the credit it deserves (same goes for King's Landing really).
Daenerys Targaryen switched out her usual outfit in episode 6 - which HBO Spain accidentally broadcast early this week - debuting a new long-sleeved cloak dress designed for winter weather as she headed north.
Made up of ribbed fur and with a zig-zag cream pattern on the back it was a bit of a showstopper in the scene with Tyrion and her dragons, the elegant but incredibly badass look being finished off with her Mother of Dragons necklace.
Game of Thrones' costumes seem to only get more amazing as the budget increases with each series, but they started out fairly humble.
Earlier this month, show costume designer Michelle Clapton revealed that the Night's Watch's capes started out as IKEA rugs.
Join our new commenting forum
Join thought-provoking conversations, follow other Independent readers and see their replies