Game of Thrones season 7's dragons are the size of 747s
Drogon's flame will be 30ft in diameter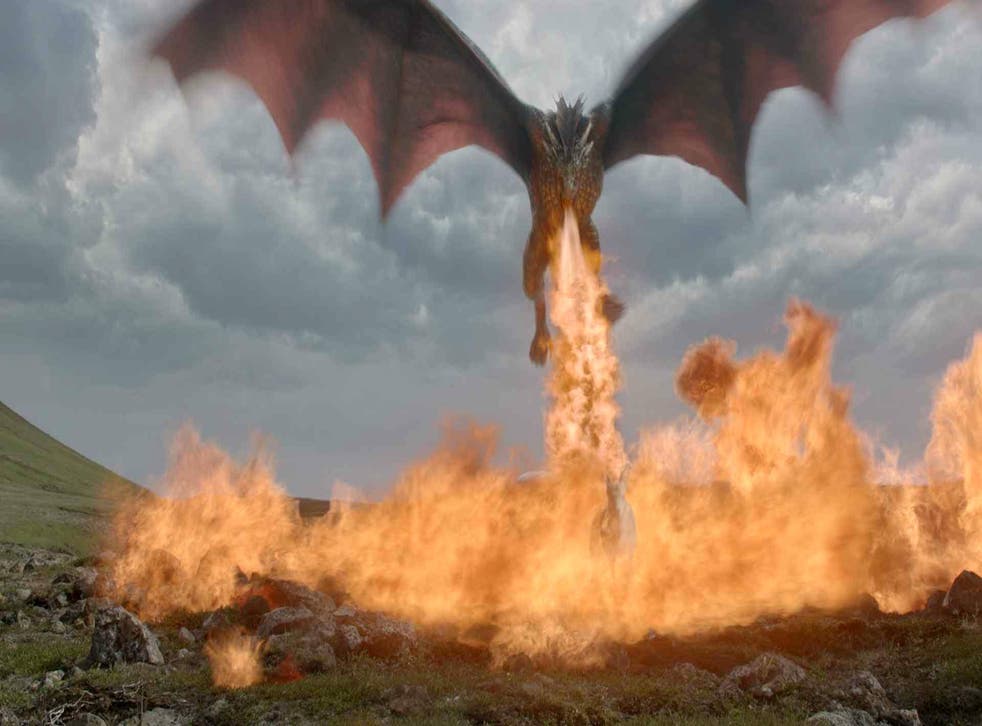 Part of the reason Game of Thrones reduced its episode count from 10 to seven for season 7 was so it could up the quality, devoting more time and budget to each of them.
Today, we got a little insight into exactlyhow the show will be bigger and better in terms of production value, with first-time GoT director Matt Shakman telling EW: "The dragons this year are the size of 747s.
"Drogon is the biggest of the bunch — his flame is 30-feet in diameter!"
A typical 747 plane is 250ft long with a wingspan of 224ft, so that is one big ass dragon.
The creatures are set to be key to the plot this season, given the theme of fire fighting ice teased in the official poster for it.
The House Sigils in Game of Thrones

Show all 36
HBO held a Game of Thrones panel with the cast and creators at SXSW this week. Asked whether it is possible to have a dragon white walker, co-showrunner David Benioff said: "Maybe."
He also said that HBO will probably do a Game of Thrones spin-off, but intimated that he wouldn't be a part of it, saying: "I look forward to watching."
Game of Thrones season 7 arrives on HBO and Sky Atlantic on 16 July, 2017.
Join our new commenting forum
Join thought-provoking conversations, follow other Independent readers and see their replies