Game of Thrones showrunners rule themselves out of prequel and spinoffs
David Benioff and DB Weiss directed questions about future Westeros series to George RR Martin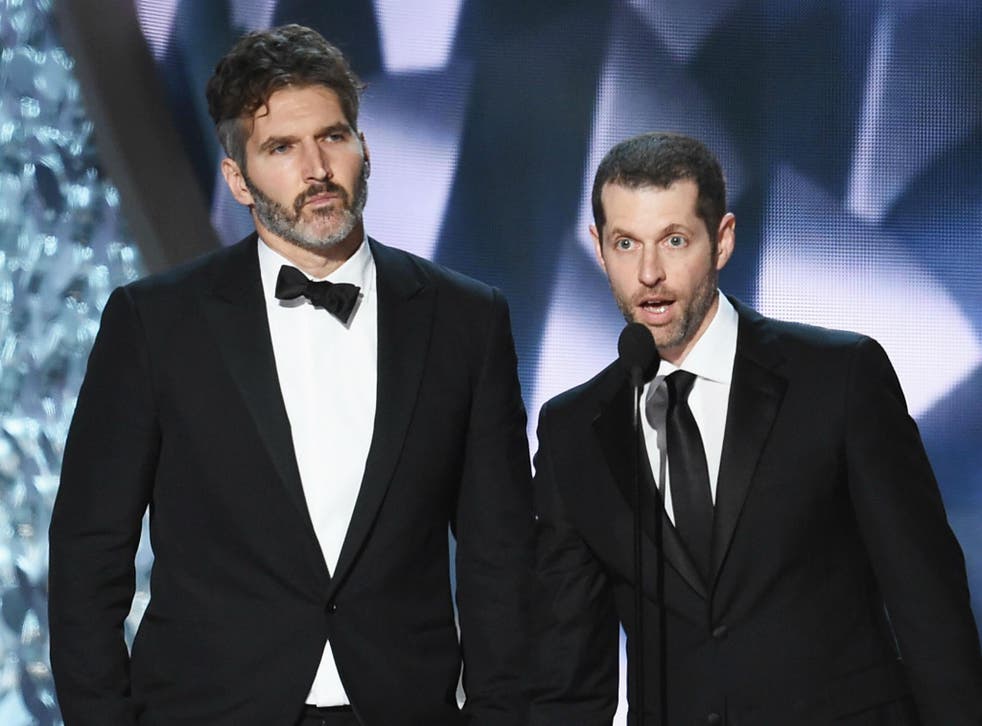 The Game of Thrones showrunners have ruled themselves out of returning for a spinoff or prequel series.
David Benioff and DB Weiss were quizzed about the hit HBO fantasy shows's future at the Emmy Awards on Sunday, where the series became the most decorated drama in the ceremony's history. Its trophy total now stands at an impressive 38.
When asked by reporters about plans for further Westeros series, the pair directed attention towards A Song of Ice and Fire author George RR Martin, upon whose books Game of Thrones is based.
"You might want to ask George about that," said Benioff, according to Entertainment Weekly. "It's a great world that George created. I think it's a very rich world and I'm sure there will be other series set in Westeros but for us, this is it. That's really a question for George."
Game of Thrones is expected to end after eight seasons in 2018, but Martin has strongly hinted that he has more up his sleeve.
"I do have thousands of pages of fake history of everything that led up to Game of Thrones," he said backstage at the Emmys. "So there's a lot of material there and I'm writing more."
In memoriam: Every major character who died in Game of Thrones season 6

Show all 34

Fortunately for fans of the novels, Martin added that he "still has two books to finish" and is focusing on that gargantuan task at the moment.
Stay tuned and we'll make sure you don't miss any further updates.
Join our new commenting forum
Join thought-provoking conversations, follow other Independent readers and see their replies