Game of Thrones spoiler: Kit Harington spotted filming in remote Irish set
Actor was photographed not wearing his Night's Watch armour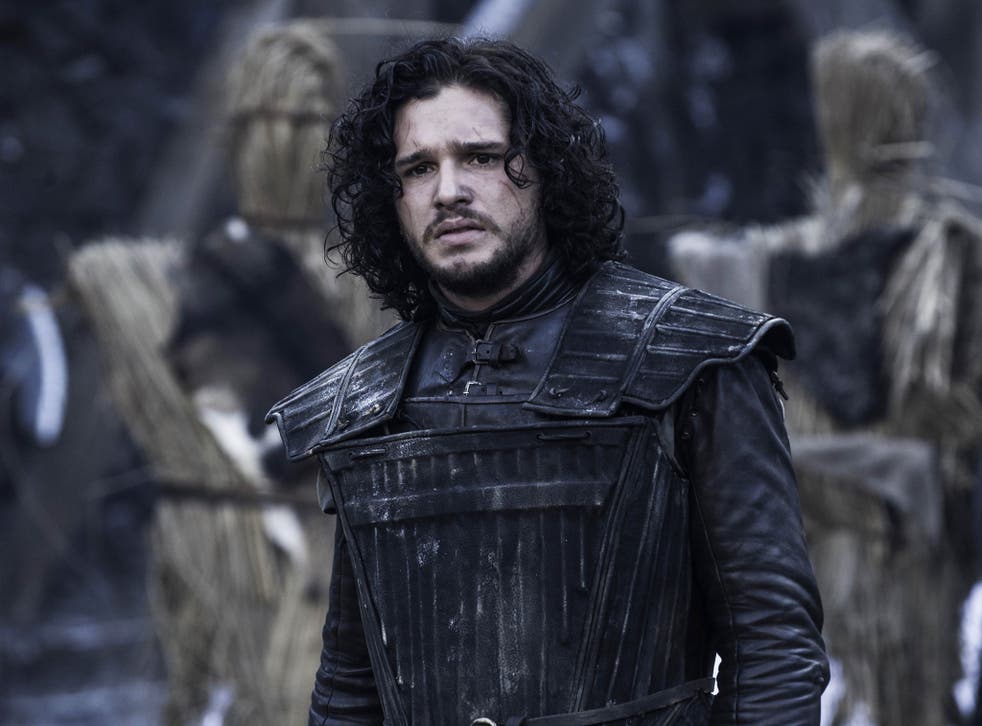 *Obviously huge spoilers to follow*
THe actor Kit Harington has been photographed in full costume on the Game of Thrones set in Northern Ireland, giving fans the biggest clue yet his character is still alive in the upcoming series.
Harington, who plays Jon Snow in the hugely popular HBO series, was seen on a remote hillside set outside Belfast on Friday.
The 28-year-old appeared to have discarded his Night's Watch garb and was instead pictured in what fans have suggested is Stark armour, adding yet more fuel to online theories about the character's development.
Snow was controversially killed off in the season five finale by members of the Night's Watch, who felt betrayed by his allegiance to the Wildlings.
The actor has been spotted in Belfast – where scenes in the North of the fictional land are filmed – before but this appears the biggest giveaway yet his character is set to return to screens.
His apparent reappearance follows an interview with Belgium magazine Humo in which he said he would be in his thirties before Games of Thrones was finished with him.
Despite endless speculation, none of the actors, producers or anyone associated with the series has been willing to confirm Jon Snow's return.
"'Dead is dead is dead. He be dead," HBO chief Michael Lombardo told reporters in July. It would appear he's not the only one who knows nothing.
The new series is set to air next year.
Join our new commenting forum
Join thought-provoking conversations, follow other Independent readers and see their replies