The Grand Tour: BBC's The One Show accused of being 'bitter' in Richard Hammond and James May interview
'It's all top secret because your employers want to sell their subscriptions'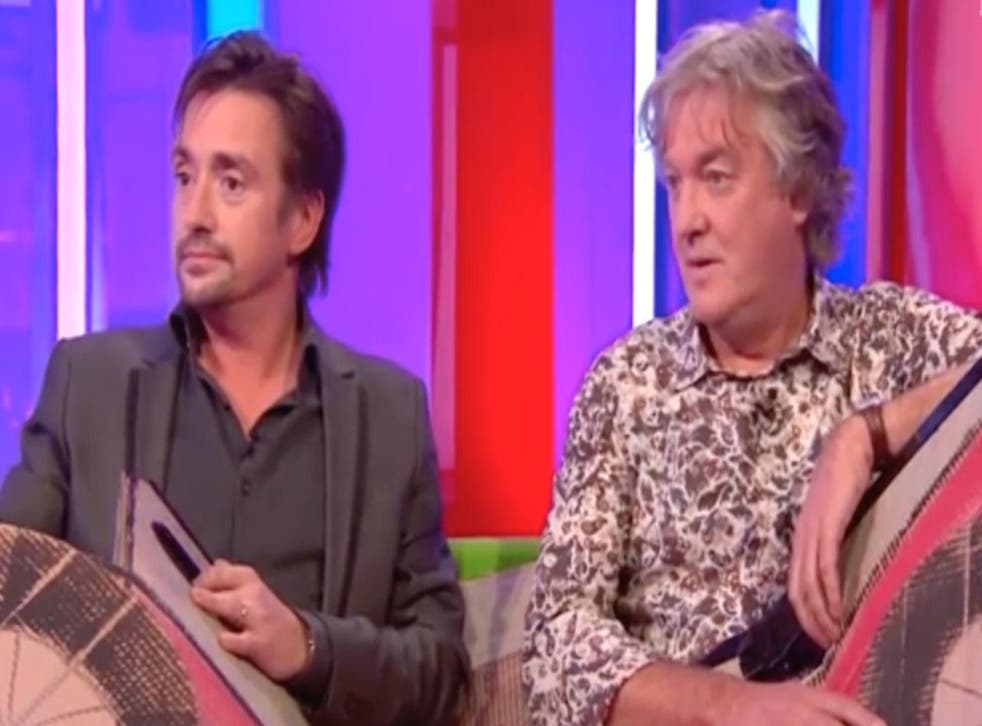 The Grand Tour - Jeremy Clarkson, James May, and Richard Hammond's new Amazon Prime car show - finally hits the streaming service tomorrow, with the presenters doing their best to promote the secretive show in recent weeks.
May and Hammond were on hand to appear on BBC's The One Show: attending with a cardboard cutout car, the duo were interviewed by hosts Alex Jones and Angellica Bell.
"Well, you're here because of your new show The Grand Tour and it's all top secret because your employers want to sell their subscriptions," explained Bell just seconds into the interview.
Viewers were quick to call the interview 'awkward' and 'bitter', particularly one comment in which the pair were called "middle-aged men with money burning a hole in their pockets."
Of course, the feeling of discomfort likely stemmed from Hammond and May leaving the BBC following Jeremy Clarkson's 'fracas' and subsequent departure from Top Gear. The trio used to present the motoring show on the BBC together.
Clarkson, May and Hammond's The Grand Tour - in pictures

Show all 5
Clarkson was quick to poke fun at his co-stars' appearance on The One Show, writing on Twitter: "I could have done The One Show but Richard and James really really wanted to do it on their own. They love the humour."
The other hosts soon Tweeted about the show, revealing there were no hard feelings whatsoever.
Amazon recently revealed that The Grand Tour will launch tomorrow in 10 territories, noting that the streaming service will expand to encompass over 200 countries by December. Read everything you need to know about the show here.
Join our new commenting forum
Join thought-provoking conversations, follow other Independent readers and see their replies