The Independent's journalism is supported by our readers. When you purchase through links on our site, we may earn commission.
The Grand Tour release date, how to watch, number of episodes - everything you need to know about Jeremy Clarkson's Amazon Prime show
Here's when the Top Gear trio's car show will be streaming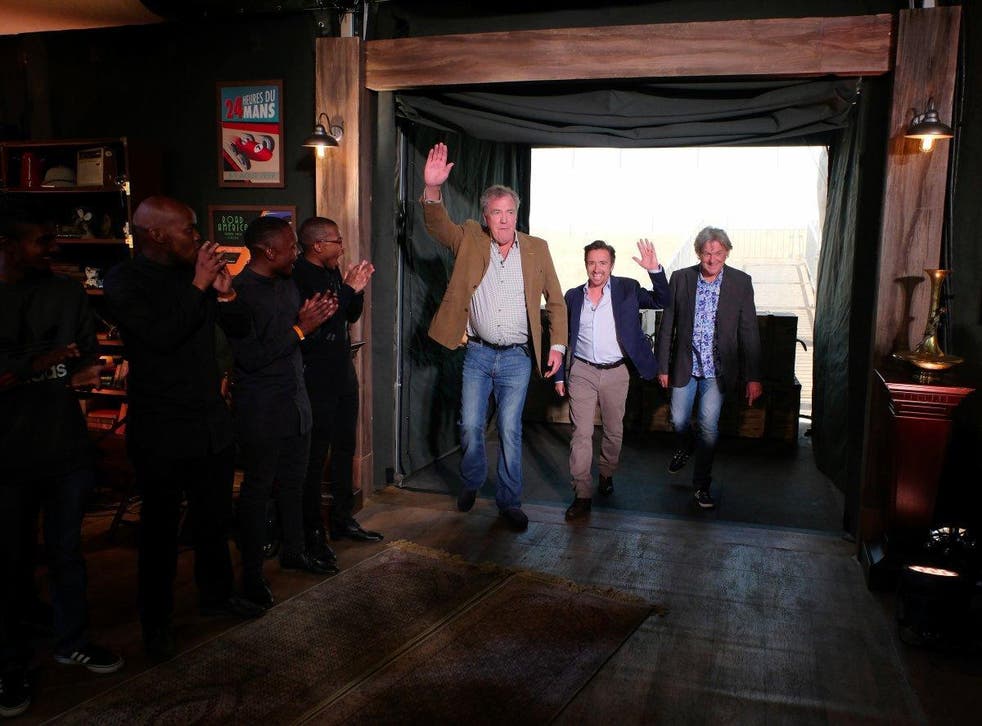 For those missing the old Top Gear - before the days of Matt LeBlanc and Chris Evans - then you're likely excited for The Grand Tour: Jeremy Clarkson, Richard Hammond, and James May's upcoming project.
From the various clips released so far, the project looks likely to have the feel of Top Gear's better days backed by a gigantic budget. So, when exactly does The Grand Tour start? How can you watch it? And how much did each episode coast to make?
Look no further, as we've crawled through every piece of information on the show to bring you everything you need to know.
Release date
The Grand Tour debuts on Amazon Prime 18 November, with following episodes expected to be released every week.
Clarkson, May and Hammond's The Grand Tour - in pictures

Show all 5
How to watch
When November finally comes around, you can ONLY watch The Grand Tour through Amazon's video streaming service with an Amazon Prime account. It will not air on ITV, as some reports have suggested. You can sign up to Amazon Prime here.
Where were the episodes filmed?
The premiere episode was filmed in September, in Los Angeles. The second was filmed in Johannesburg, South Africa, and was the first episode filmed in front of a live audience, back in July. Episode three was filmed on England's shores, in Whitby to be exact, while episode four was filmed in Rotterdam, Netherlands. Episodes five, six, and seven have yet to be filmed but will take place in Lapland (Finland), Stuttgart (Germany), and Nashville, Tennessee (US) respectively.
How much did each episode cost?
According to some reports, each episode has an estimated budget of £4 million. The opening segment of the first episode, meanwhile, is rumoured to have cost in excess of £2.5 million and features the gang driving Ford Mustangs through the desert followed by "150 cars, 2,000 'petrolheads', acrobats, stilt-walkers and six jet planes." The same report revealed that Clarkson alone will be paid in excess of £10 million for his contribution.
What have we seen so far?
Various clips from the show have found their way online, the most prominent being the initial trailer.
Amazon launch trailer of The Grand Tour
In addition to the various trailer, the three presenters also appeared alongside James Corden for a sketch on his US talk show.
Anything else?
For the curious, for those wondering how long The Grand Tour will go on for, Clarkson and co. are reported to have signed a 36-episode contract with Amazon that lasts for three years. So expect to see the gang's antics for some time to come.
Join our new commenting forum
Join thought-provoking conversations, follow other Independent readers and see their replies