The Grand Tour season 2: Celebrity guests confirmed, including David Hasselhoff, Ricky Wilson, and Luke Evans
Two stars will race each other each week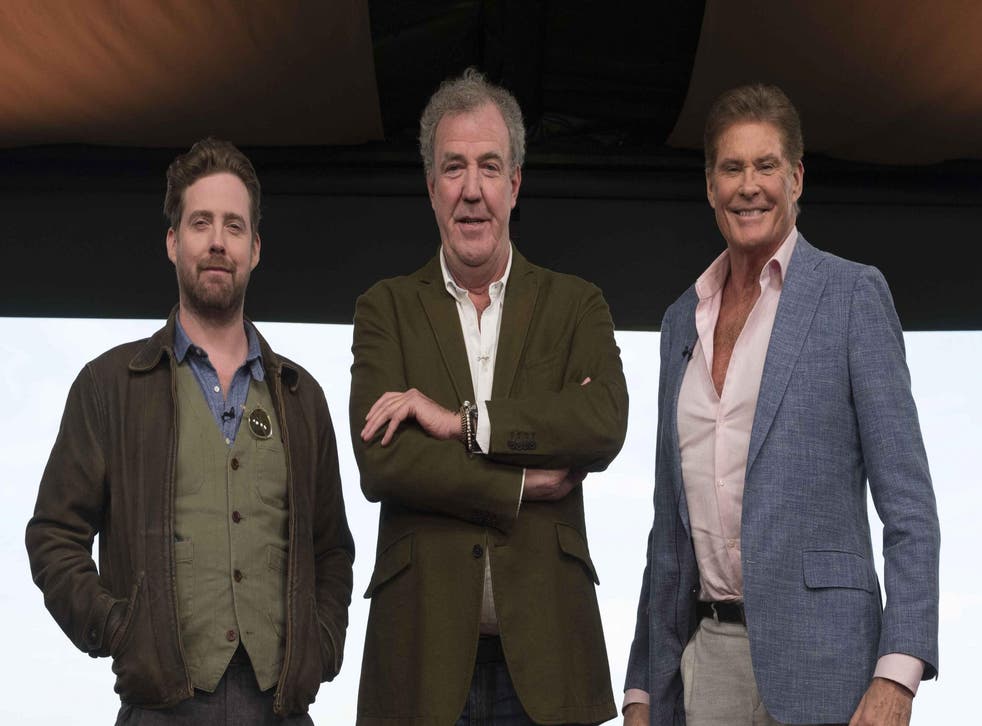 With The Grand Tour's second season touching down within the next few weeks, Amazon has released details on what to expect from Clarkson and Co's show.
Celebrity guests will be back, this time with a slight twist. Every week, two well-known faces who are connected in some unusual way will race each other around the track for "Celebrity Face Off".
Stars already announced to be appearing on the show in the upcoming series include Luke Evans, Kiefer Sutherland, Hugh Bonneville, Kevin Pietersen, Dominic Cooper, Dynamo, Rory Mcllroy, Michael Ball, Alfie Boe and more.
For the first instalment of "Celebrity Face Off", The Grand Tour has pitted David 'The Hoff' Hasselhoff and Ricky Wilson against each other, asking: 'which former talent show judge is the fastest?'
Clarkson, May and Hammond's The Grand Tour - in pictures

Show all 5
"I'm basically an actor, I'm not really a good driver but I just look good doing it," the Hoff said. Wilson added: "I'm fiercely competitive and whilst I don't know the results yet, it's ok if Hasselhoff beats me because he's my hero! I really enjoyed it and I hope it looks as good on TV as it felt being in the car."
The Grand Tour returns 8 December.
Join our new commenting forum
Join thought-provoking conversations, follow other Independent readers and see their replies