Jeremy Clarkson worries The Grand Tour will be sued by BBC
Lawyers have warned that any similarity between the Amazon Prime show and Top Gear could result in legal action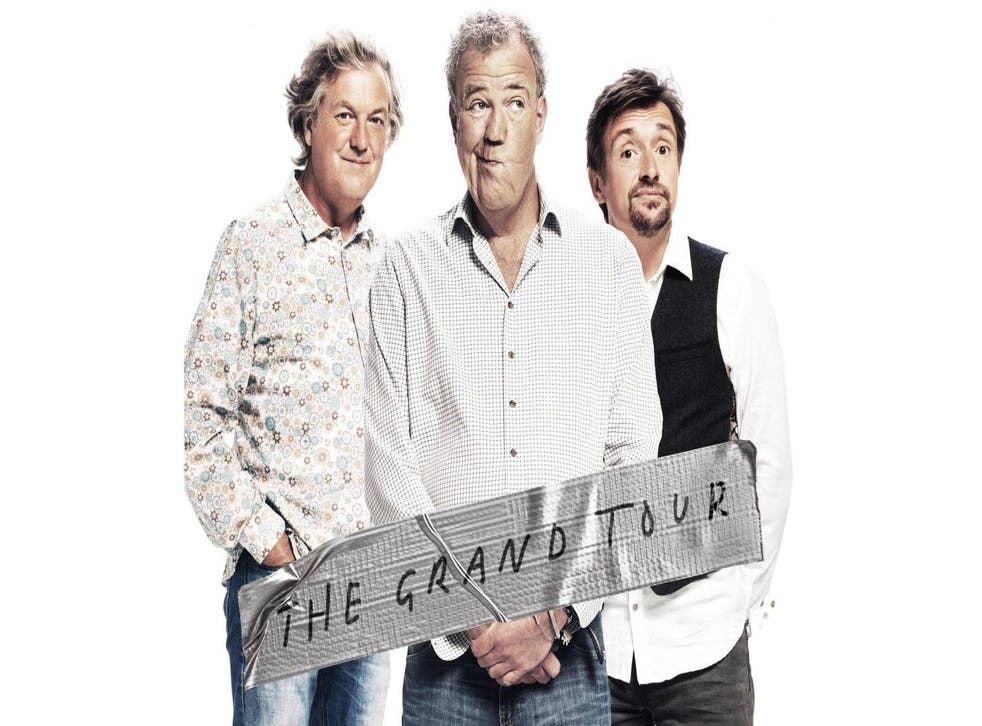 Jeremy Clarkson has expressed fears his new Amazon Prime Show, The Grand Tour, may come under the threat of legal action by the BBC.
The programme, which he presents alongside fellow former Top Gear hosts Richard Hammond and James May, saw lawyers warn of potential legal issues if the show incorporated any elements that were deemed too similar to the BBC's own motoring show.
Writing in The Sunday Times Magazine, Clarkson revealed a potential legal challenge may ensue as he and producers decided the use of a test track was an essential part to any car show. Filming for The Grand Tour took place in RAF Wroughton, a former airfield which was utilised for its time trials; while Top Gear makes use of a former RAF airfield in Dunsfold, Surrey to race its exotic cars.
Clarkson further expressed his concerns of how legal restrictions may change the show; writing, "The Star in a Reasonably Priced Car, the Cool Wall, the Stig — all that had been left behind ... and replaced with other stuff. Would that be like the Rolling Stones suddenly appearing on stage in tweed suits and doing Abba songs?"
Executive producer Andy Willman previously spoke to The Telegraph about the pressures lawyers put on The Grand Tour production: "They got funnier and funnier. We went to Namibia to make a big film. The lawyers got out a film we had done [for Top Gear] in Botswana. The lawyers go through everything and they said, 'There's a scene in [Top Gear] where you're in the middle of the Okavango and you go, "This scenery is beautiful", so watch that you don't do that.' So we were in the desert in Namibia and we had to go, 'for legal reasons, this scenery is sh*t.'"
Clarkson, May and Hammond's The Grand Tour - in pictures

Show all 5
"We knew we couldn't copy certain elements of the Top Gear we had created, but that didn't prepare us for the barrage of pessimism emanating from our lawyers, Amazon's US lawyers, Amazon's UK lawyers and other lawyers still at law school," Wilman also wrote in The Sunday Times.
"The discussions became nonsensical — whether or not James could say 'c**k' (yes); whether the banter between Richard, James and Jeremy would have to be different to distance it from Top Gear (actually, it couldn't be, because nobody would want to watch James pretending he likes tyre smoke, Richard suddenly being serious and worldly and Jeremy driving slowly and listening to other people's opinions)."
The Grand Tour debuts on Amazon Prime 18 November, with following episodes expected to be released every week. You can read everything we know about the show here.
Join our new commenting forum
Join thought-provoking conversations, follow other Independent readers and see their replies