Great British Bake Off 2014 final attracts record ratings for surprise TV hit
The final has become the most-watched non-sporting event of the year so far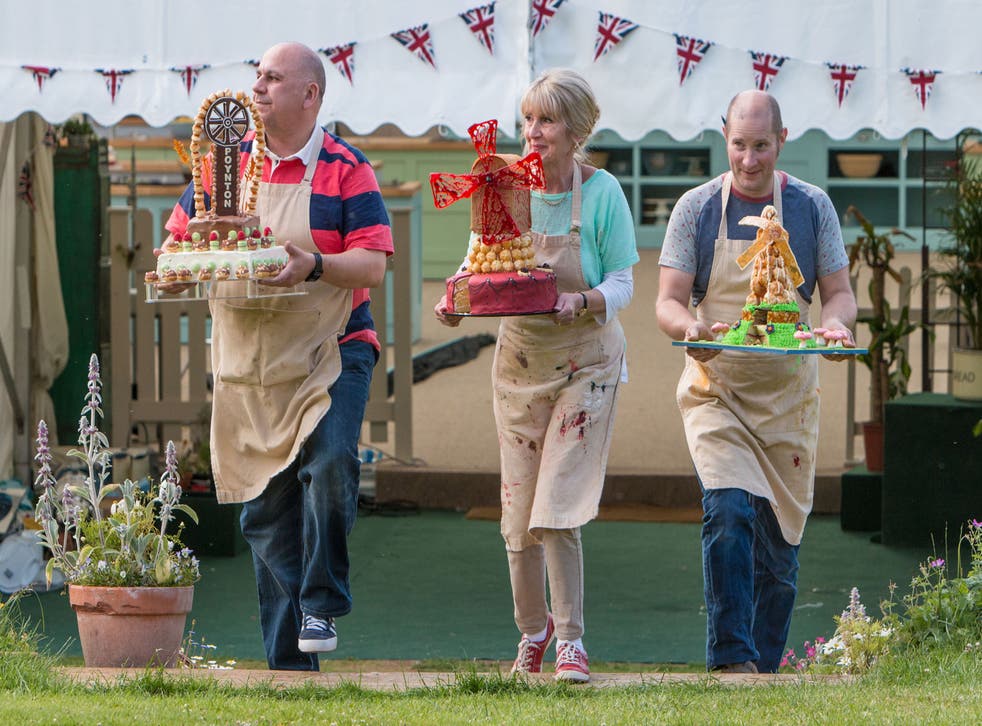 The Great British Bake Off has achieved its biggest audience to date, with an average 12.3 million viewers tuning in to watch the final last night.
The final, which saw Luis Troyano, Nancy Birtwhistle and Richard Burr compete for the baking crown, attracted a peak audience of 13.3 million and increased its ratings by almost 4 million from last year.
The series five final has also beaten the ratings for last year's X Factor and Strictly Come Dancing finals, which pulled in an average 9.7 million and 11.5 million viewers respectively in December 2013.
The baking competition's surge in ratings follows the decision to move the surprise hit show from BBC Two to BBC One this year.
The move has had a knock-on effect for the Wednesday night show's ratings, which saw last week's semi-final beat Strictly Come Dancing's Saturday night show.
The ratings for the series' finale increased by an average 2 million year-on-year when the show was broadcast on BBC Two.
Last year's final, which saw Frances Quinn win the show, pulled in 8.4 million viewers, in comparison with 6.5 million in 2012, 4.6 million in 2011 and 2.5 million in 2010.
Join our new commenting forum
Join thought-provoking conversations, follow other Independent readers and see their replies