Game of Thrones - Season 7 Episode 5 Preview
HBO hack: FBI called in after hackers steal data including Game of Thrones spoilers
Hackers claim to have stolen around 1.5 terabytes of data
The FBI has been reportedly called in to investigate the HBO hack that saw spoilers for Game of Thrones and complete unseen episodes of other shows released in a massive data breach.
Hackers claimed to have stolen 1.5 terabytes of data and are threatening to leak even more content, it emerged, after the group illegally broke into HBO's computer networks.
This is seven times as much data as was stolen from Sony in the 2014 hack, which involved roughly 200 gigabytes of data.
The hackers have apparently already leaked what appears to be the personal data of at least one senior HBO executive, including details of her finance and health plan.
Leaked stolen information also provided a link to the script for the fourth Game of Thrones episode along with unaired episodes of Ballers and Room 104, with the hackers promising that there was much more to come.
How Game of Thrones characters have changed

Show all 6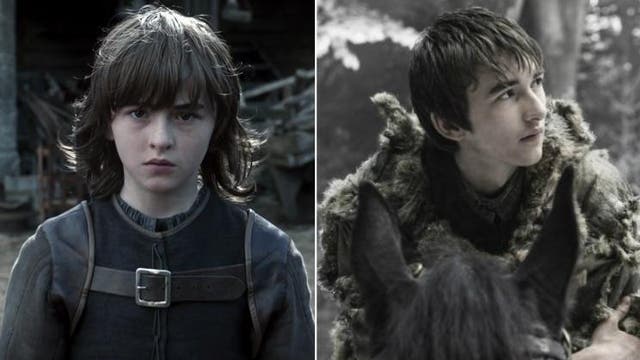 HBO has sent a legal notice to Google to force it to remove search results to leaked files.
It confirmed soon after the leak that a hack had taken place, releasing a statement from CEO Richard Plepler which said: "The problem before us is unfortunately all too familiar in the world we now find ourselves a part of."
It was previously believed that the leak of Game of Thrones episode four of season seven was part of the cyber attack, however distribution partner Star India later confirmed the leak had come from its side, apparently through its own website.
"This confirms the compromise of episode 4 of Game of Thrones Season 7, earlier this afternoon," a spokesperson said. "We take this breach very seriously and have immediately initiated forensic investigations at our and the technology partner's end to swiftly determine the cause. This is a grave issue and we are taking appropriate legal remedial action."
So far there does not appear to be a definitive motive for the hack, and it is unclear as to whether any ransom demands have been made.
According to the Hollywood Reporter, the incident is being investigated by the FBI as well as cyber security firm Mandiant, which was involved in investigating the Sony hack.
Follow Independent Culture for the latest news, features and video on music, TV, film, theatre and art
Join our new commenting forum
Join thought-provoking conversations, follow other Independent readers and see their replies