The Splat: Here's the full list of shows that will be on Nickelodeon's 90s nostalgia channel
Clarissa, Arnold, Tommy Pickles and more will be back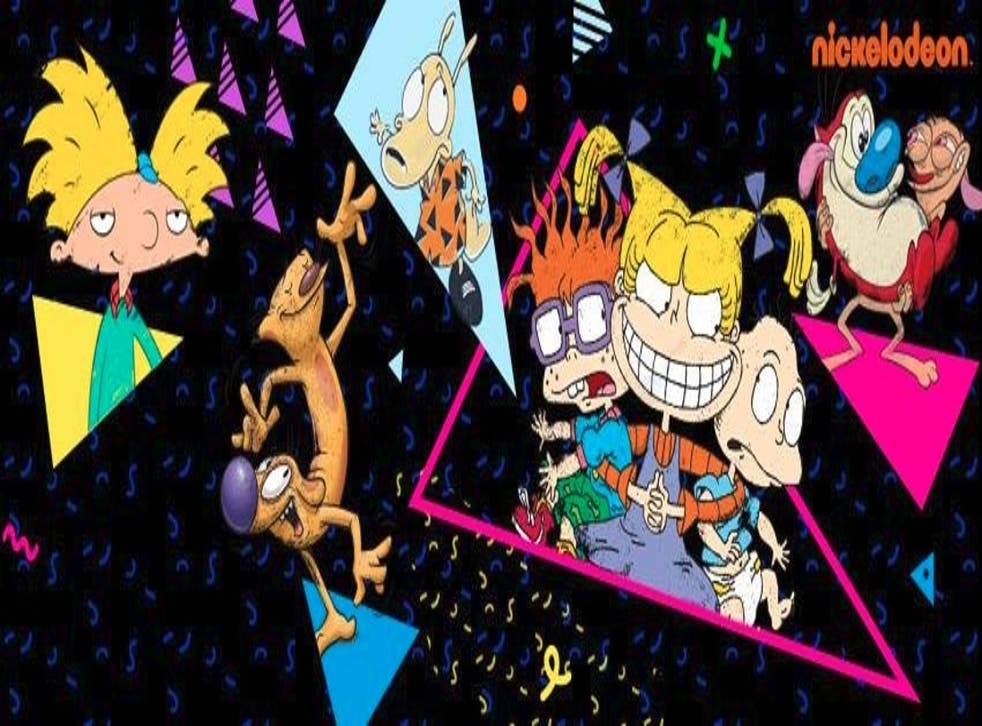 Nickelodeon isn't just riding the wave of 90s nostalgia, it's majestically gliding on it throwing hang-ten signs on a surfboard made out of melted down neon slap bracelets and jelly shoes.
In the U.S., its new channel devoted to beloved shows from the decade,The Splat, is going to air from 10pm to 6am EST starting 5 October.
Without further ado, here's what it will be showing:
ALL THAT
THE ANGRY BEAVERS
ARE YOU AFRAID OF THE DARK
CATDOG
CLARISSA EXPLAINS IT ALL
HEY, ARNOLD!
HEY, DUDE
KENAN & KEL
THE REN & STIMPY SHOW
LEGENDS OF THE HIDDEN TEMPLE
ROCKO'S MODERN LIFE
RUGRATS
SALUTE YOUR SHORTS
THE WILD THORNBERRYS
Now the bad news: so far there has been no news on a UK broadcast of the channel, nor any mention of one on any of the network's UK social media accounts…
(Kudos to Pedestrian for collating the GIFs)
Join our new commenting forum
Join thought-provoking conversations, follow other Independent readers and see their replies