House of Cards season 4 release date: Frank Underwood announces Netflix return during GOP debate
'America, I'm only getting started.'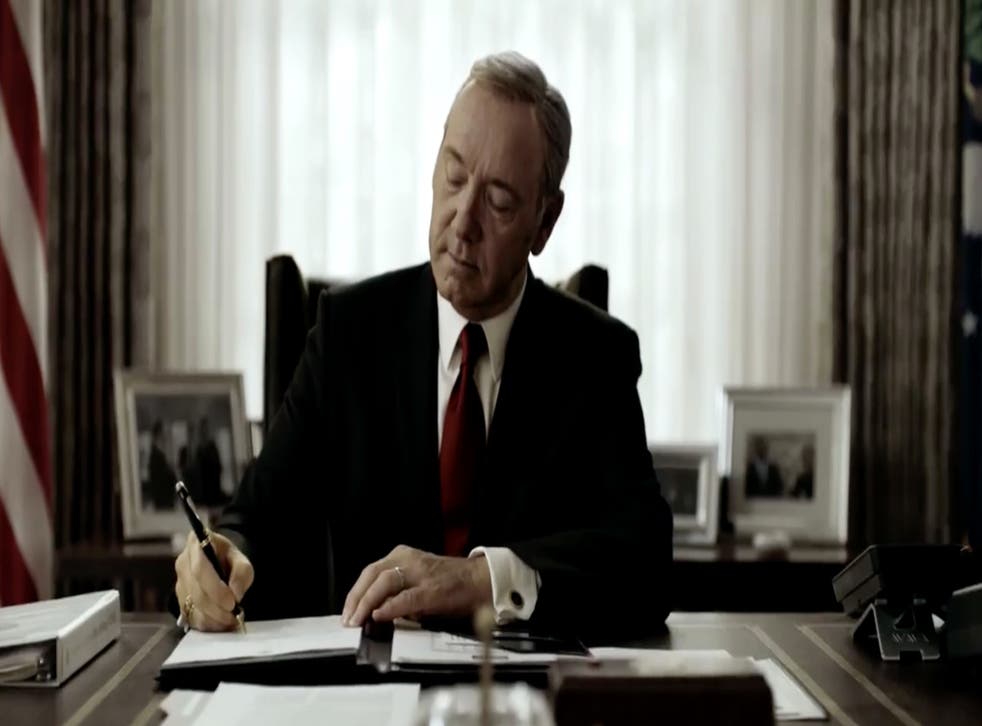 President Frank Underwood hijacked the Republican debate last night with an address of his own that served as a teaser for House of Cards season 4.
It began by mocking the cheesiness of political campaign messages, with a montage of wavering USA flags, soldiers returning home to hug their families and honest American builders building honest American homes.
Frank then appeared behind his desk in the Oval Office mid-bill signing, telling the nation ominously: "America, I'm only getting started."
"I'm Frank Underwood, and I approve this message," it concluded, with a deliciously ambiguous 'FU 2016' slogan appearing on the screen.
Netflix confirmed that 23 new episodes will go live on 4 March, 2016, presumably seeing the president negotiate life in the White House without a First Lady (Claire walked out on him in season 3).
"It's a new day in America. Today more people will go to work, return home to their families and sleep more soundly than ever before – all because one man refuses to settle, putting people before politics. That man is Frank Underwood," the ad's narrator said, referencing his America Works initiative that formed a major part of the last season's plot.
Cunningly aired during a debate between the Republican presidential candidates, the messages was also shared by Kevin Spacey himself, who wrote: "If you don't like how the table is set, turn it over. Welcome to my campaign. FU"
Netflix has also set up a mock campaign website - fu2016.com.
Join our new commenting forum
Join thought-provoking conversations, follow other Independent readers and see their replies