The Independent's journalism is supported by our readers. When you purchase through links on our site, we may earn commission.
Horace and Pete: it'll cost you about £3.50 to watch Louis C.K.'s new web series
The first episode of the unannounced series is now available to buy on the comedian's website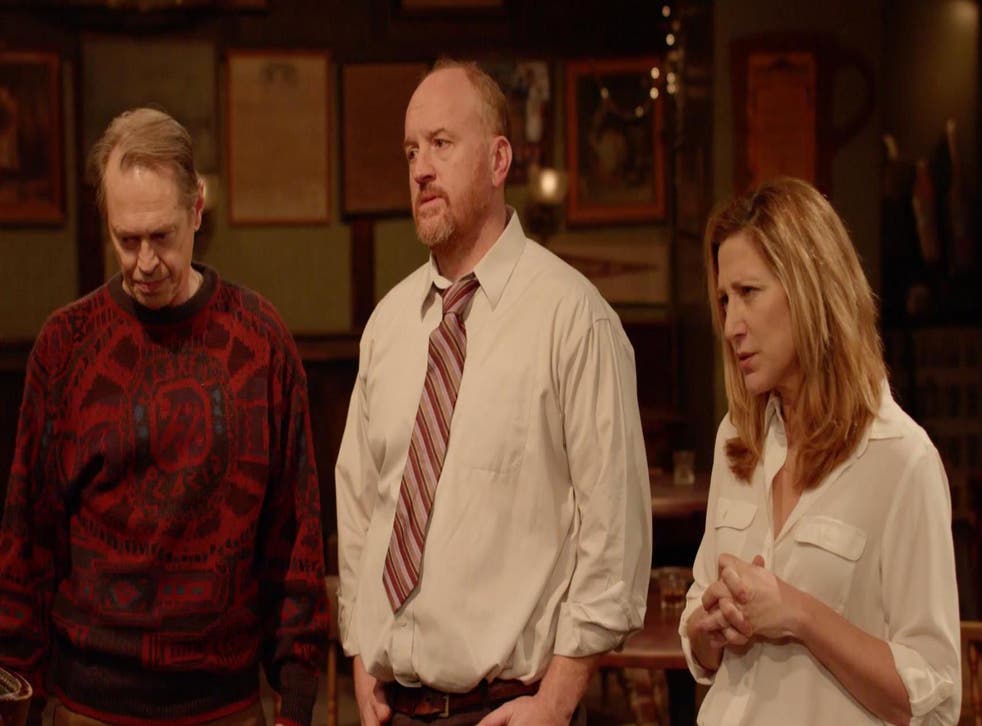 The "extended hiatus" for Louis C.K.'s TV series Louie now makes a lot more sense - the comedian has dropped a brand new web series out of nowhere.
Written and directed by C.K. himself, Horace and Pete debuted on his website over the weekend and is available to watch for $5 (that's around £3.50 in the UK).
C.K. stars as Horace while Boardwalk Empire actor Steve Buscemi plays Pete - their characters are two bar owners in Brooklyn. The first episode of the darkly humorous sitcom has been described by The New York Times as "mournful and unshakeable."
The series co-stars Alan Alda as a racist uncle, Rebecca Hall as Horace's girlfriend and Edie Falco as his sister. Oscar-winning actress Jessica Lange also appears in the premiere episode which makes allusions to Donald Trump's presidential bid and next weekend's Super Bowl.
It's been reported that the series' theme song was composed by Simon & Garfunkel musician, Paul Simon.
C.K. is currently developing an as-of-yet untitled animated comedy series with Albert Brooks as well as producing a new Zach Galifianakis comedy titled Baskets.
The comedian also stars alongside Bryan Cranston in Trumbo which is released in the UK on 5 February.
Join our new commenting forum
Join thought-provoking conversations, follow other Independent readers and see their replies