It looks like Krusty the Clown is the major Simpsons character death
His death has turned out "bigger" than the creators initially thought it would be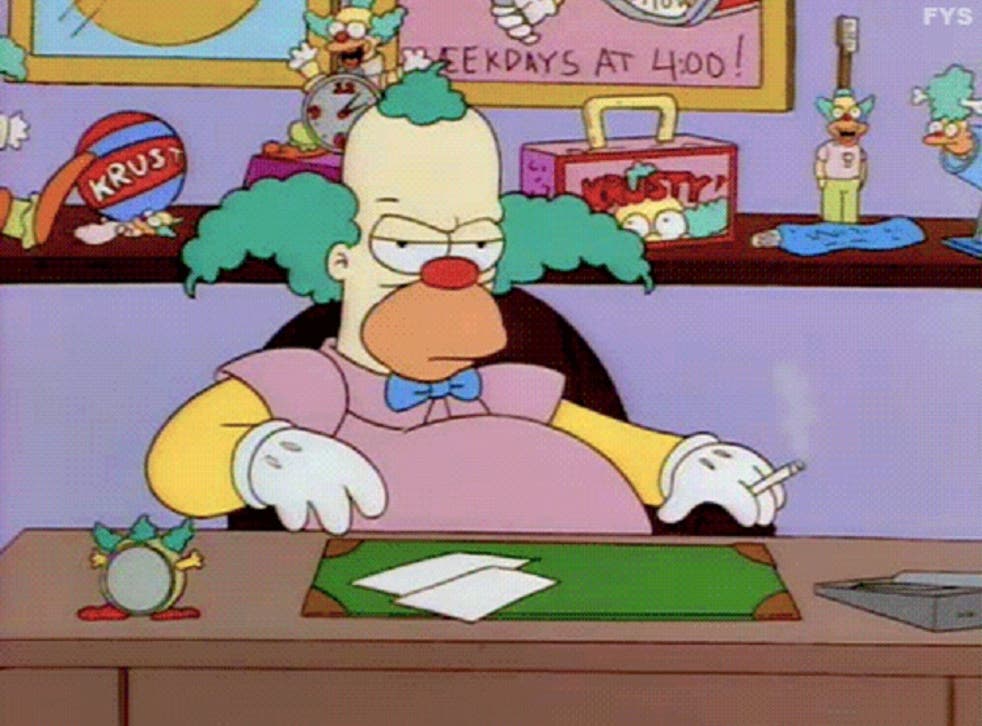 Simpsons show runner Al Jean has all but confirmed that Krusty the Clown or his father Rabbi Hyman Krustofski is the "major character" the show will be killing off this season, revealing that the death episode will be title 'A Clown in the Dumps'.
After years of forced fun, whiskey and disillusionment, it looks as though the clown might take his final bow, a death that would probably hit Bart the hardest given how many times the pair have teamed up to take on Sideshow Bob and for general hijinks.
Jean said at a Television Critics Association panel on Sunday that his clues have been "obvious" as to which character dies, adding to gasps from the audience: "It's called A Clown in the Dumps."
He said that the character's voice actor has won an Emmy for his work on the show, so we can't rule out Krusty's father Hyman Krustofski (Jackie Mason) or Sideshow Bob (Kelsey Grammer) however, with both actors having won awards for their contributions.
The rabbi might not be a "major character", but Jean did recently admit that the Springfield resident who dies isn't "iconic".
"The character that dies is portrayed by an actor who won an Emmy for playing that character," he previously told TV Line.
"People who reported on it then reported we were killing an 'iconic' character; I'd like to say it's a great character, but I never used the word 'iconic'.
"It's a terrific character and it [happens in] our premiere this coming year.'
Who might die on The Simpsons?

Show all 8
At the panel, Jean told how the character will get a death fitting of its importance to the show.
The Simpsons will return for its latest season on 28 September with a Family guy crossover episode.
Family Guy producers were also at the panel and revealed that they pretty much have a carte blanche for the episode, with The Simpsons team giving them only a few notes, so expect it to be in the tone of the slightly more caustic cartoon.
Join our new commenting forum
Join thought-provoking conversations, follow other Independent readers and see their replies