ITV apologises for Benidorm repeat featuring Rolf Harris references
Episode included karaoke rendition of 'Two Little Boys'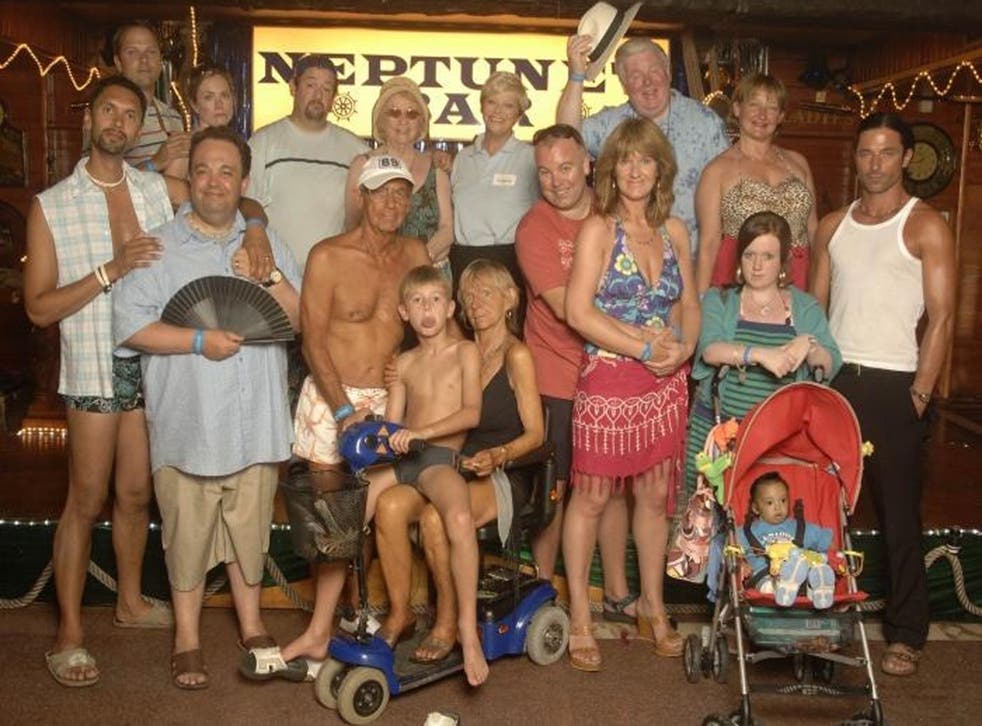 ITV has apologised after a repeat episode of Benidorm referencing Rolf Harris was broadcast a day after the star was convicted of indecent assault.
The episode ended with Tim Healy's character Les singing karaoke to Harris' 1969 hit "Two Little Boys", which was introduced as a "classic Rolf Harris number".
In one scene, character Jacqueline, played by Janine Duvitski, talked about a rock star and asked: "Didn't his wife have an affair with Rolf Harris?"
The repeat was followed immediately by the ITV News, which included the latest story about the performer's offences.
In a statement, ITV said: "This was a repeat episode of Benidorm and we wish to apologise for this oversight."
The repeat was pulled from being aired an hour later on ITV+1.
Benidorm writer Derren Litten also apologised for the ill-timed repeat, writing on Twitter: "Extremely unfortunate timing of a Benidorm repeat tonight. Apologies to anyone who was offended."
He continued: "An apology was appropriate as ITV went from a song made famous by Rolf Harris straight into the news with that headline."
However, he added that "Two Little Boys" was not written by Harris. "It was a song written in 1902 about the American civil war. First made popular by Harry Lauder," he wrote.
Rolf Harris was found guilty on all 12 counts of indecent assault on Monday.
Last year, the BBC was forced to apologise after broadcasting a repeat episode of children's show The Tweenies which featured one of the characters dressed as Jimmy Savile.