Jameela Jamil told she was 'too ethnic, too old and too fat' to make it in US
'I was actively discouraged by everyone in England'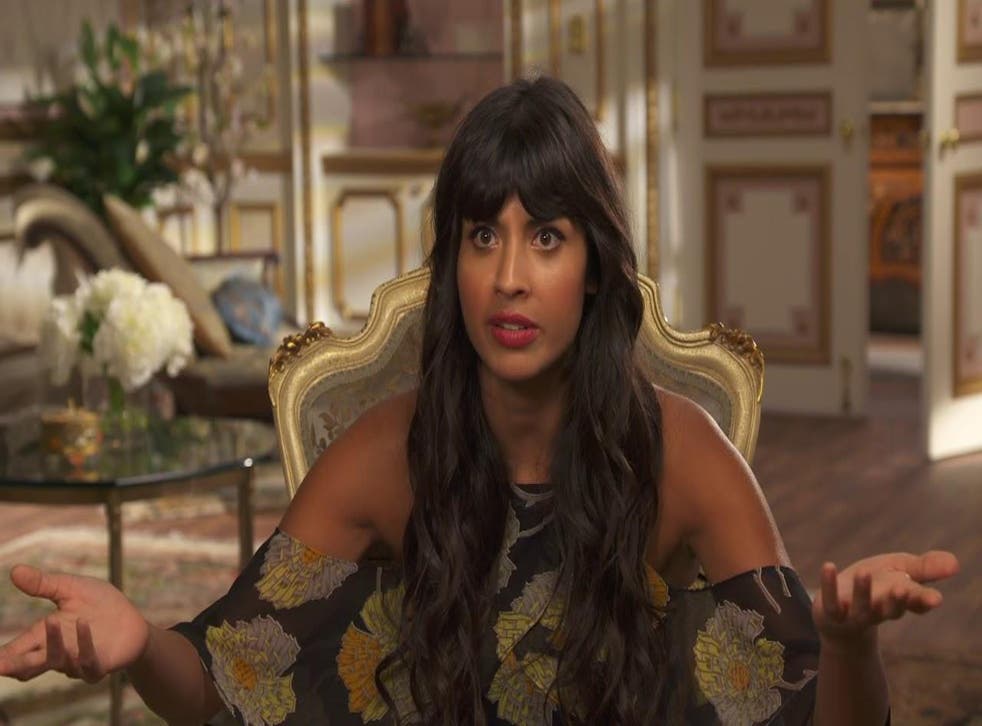 Jameela Jamil has spoken about how people discouraged her from heading to the US to launch a career.
The former presenter turner actress – Jamil plays a leading part in the universally well-received sitcom The Good Place – was told she was "too old, too ethnic and too fat" to land a job in Los Angeles.
"I was literally starting again and I was actively discouraged by everyone in England," she told BBC Radio 5.
"Everyone said I was being mad, throwing away an eight-year career, and that I was too old – I was only 29 – too ethnic, and too fat to come over to Los Angeles."
Jamil also revealed she "lied" to get the part of Tahani on The Good Place, the NBC show co-starring Kristen Bell, Ted Danson, and William Jackson Parker.
TV preview 2018: Everything to look out for

Show all 16
"I lied in my audition. I said I'd mostly done theatre because it's harder to track down," Jamil said.
"Technically it's not a lie because when I was six I played Oliver's mother in my school play. I was creative with the truth."
Jamil has been praised for her body positive outlook online, including launching an Instagram account named "I Weigh" encouraging women to see themselves as much more than just a number.
Join our new commenting forum
Join thought-provoking conversations, follow other Independent readers and see their replies