Jeremy Clarkson's lawyers confident he can get around BBC contract ban on doing Top Gear-style show for ITV
He has reportedly found a loophole in "non-compete" clause in BBC contract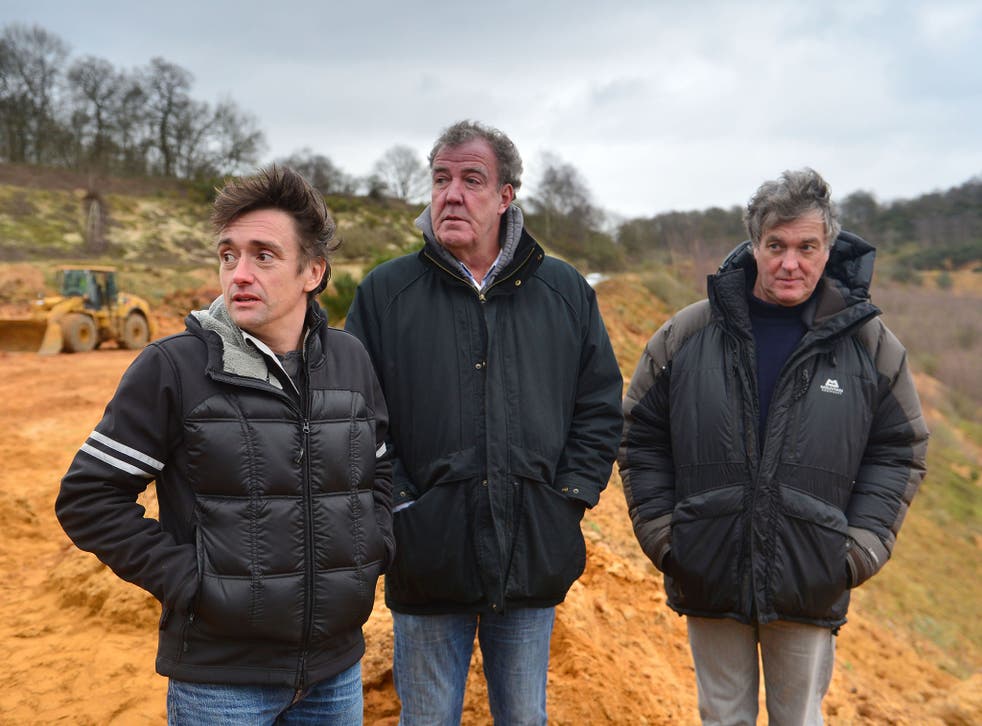 The spanner thrown in the works of Jeremy Clarkson's plans to take a Top Gear-style show to ITV could be successfully removed after lawyers for the petrolhead presenter claimed to have found a way out of attempts by the BBC to stop him working for competitors until 2017.
It is understood that a clause in Clarkson's BBC contract stops him and his co-presenters James May and Richard Hammond from working for a rival terrestrial British broadcaster for at least the next two years.
However, Clarkson is reportedly trying to get around the contractual ban by making a new show in America – and then selling the programme to other broadcasters worldwide including ITV.
The Sunday Mirror today reported that despite the "non-compete" clauses in the ex-Top Gear trio's contracts their lawyers are confident that a new motoring show made outside Britain could be broadcast in the UK on a streaming service such as Netflix and sold to British terrestrial channels.
"Jeremy believes they'll successfully get around the issues despite the BBC making desperate attempts to stop him," a source told the paper.
Clarkson left the hugely successful Top Gear programme in disgrace following an investigation into a "fracas" between him and his BBC producer Oisin Tymon whom Clarkson punched in the face during a row over a lack of hot food after a day of filming.
Chris Evans was recently unveiled as his replacement on Top Gear after months of speculation and a petition to reinstate Clarkson was signed by more than a million people.
The programme will return to the BBC next year and Evans' two new co-presenters have yet to be confirmed.
Top Gear: Who will join Chris Evans behind the wheel?

Show all 7
Last month, Clarkson admitted he has been in talks with US producers, saying he has given up drinking in the evening to help him negotiate better with "Californians".
"Californians have a habit of ringing at 11pm and I couldn't think as straight as they do with their leaves and mineral water existence if I was halfway through my third bottle of Léoube," he wrote in his Sunday Times column.
Join our new commenting forum
Join thought-provoking conversations, follow other Independent readers and see their replies