Jimi Hendrix's final interview to be broadcast on radio in its entirety
TeamRock Radio to feature half-hour exchange which took place just five days before great guitarist was found dead in 1970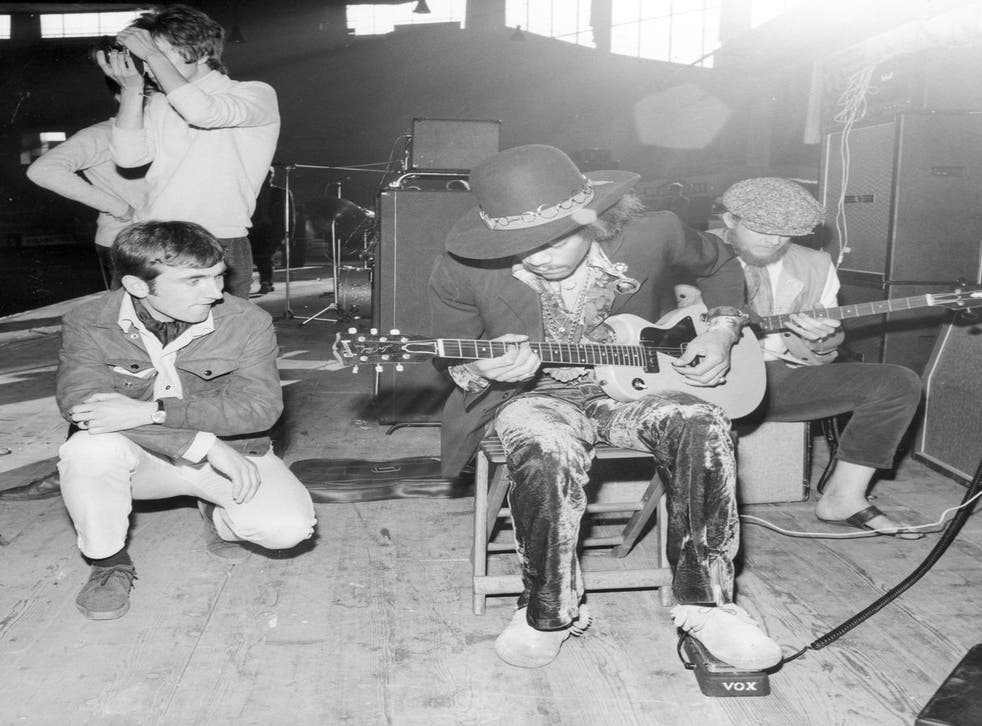 The final interview given by Jimi Hendrix is to be broadcast on radio in its entirety today on the anniversary of his death.
The half-hour exchange took place in London's Cumberland Hotel five days before the great guitarist was found dead at an apartment in Notting Hill in 1970 at the age of 27.
Keith Altham, the journalist who conducted the interview, saw Hendrix perform three days after he first arrived in England in 1966 and knew him for much of his final four years.
"He was an extraordinary force and used that guitar like a third arm, he was like two people on one guitar," he told The Independent. "He was an assimilation of all the music styles he had been through in his early career when he had played with the Isley Brothers and Ike & Tina Turner and Little Richard. He wasn't just a blues guitarist or a jazz guitarist or a rock and roll guitarist – he was all of them rolled into one."
In all, Altham interviewed Hendrix eight times. But at their final meeting the musician was "rambling" and showing signs of ill health. "He wasn't in the best physical shape five days before his death. He had been going through a difficult period with drugs and stress and tension and the (new group) Band of Gypsys, which he had brought together, hadn't quite come off as he'd hoped it would."
During the conversation, Hendrix sipped on Mateus Rosé and talked of getting back with his former manager Chas Chandler, Altham said. "He was confiding in me that he was going to get Chas to work with him again but I kind of took some of these things with a pinch of salt because Jimi told you what he thought you would like to hear and he knew I was a close friend of Chas."
The journalist said he was convinced that Hendrix had not taken his own life. "There were conspiracy theories and (questions of) did he commit suicide. I felt it was just an unhappy combination of drink and drugs and if anyone was guilty of anything it was of just not looking after him properly."
Altham, who flew with Hendrix to the Monterey Festival of 1967 when the guitarist gave one of his most memorable live performances, said he also gave him the idea of setting fire to his guitar. In a conversation backstage at the Finsbury Astoria in London in 1967, Altham told Chandler how the Jimi Hendrix Experience could outdo The Who's trademark finale of smashing up their instruments. "They spread lighter fuel to the face of the guitar and set fire to that. Jimi proceeded to wave it around his head on stage like an Olympic Torch, which didn't impress the security."
The final interview formed the basis of an article that Altham wrote for the music newspaper Record Mirror. The BBC radio show Seen & Heard broadcast a segment of the interview in a Hendrix tribute programme. But it has never been played on radio in full.
Access unlimited streaming of movies and TV shows with Amazon Prime Video Sign up now for a 30-day free trial
Sign up
The interview will be broadcast on digital station TeamRock Radio during Nicky Horne's Classic Rock Magazine Show at 6pm this evening. "We are delighted that Keith is allowing us to play this exceptional interview in full for all Jimi's fans to listen to," said Horne. "It will be quite an amazing moment."
Join our new commenting forum
Join thought-provoking conversations, follow other Independent readers and see their replies