Jonathan Ross to become cartoon star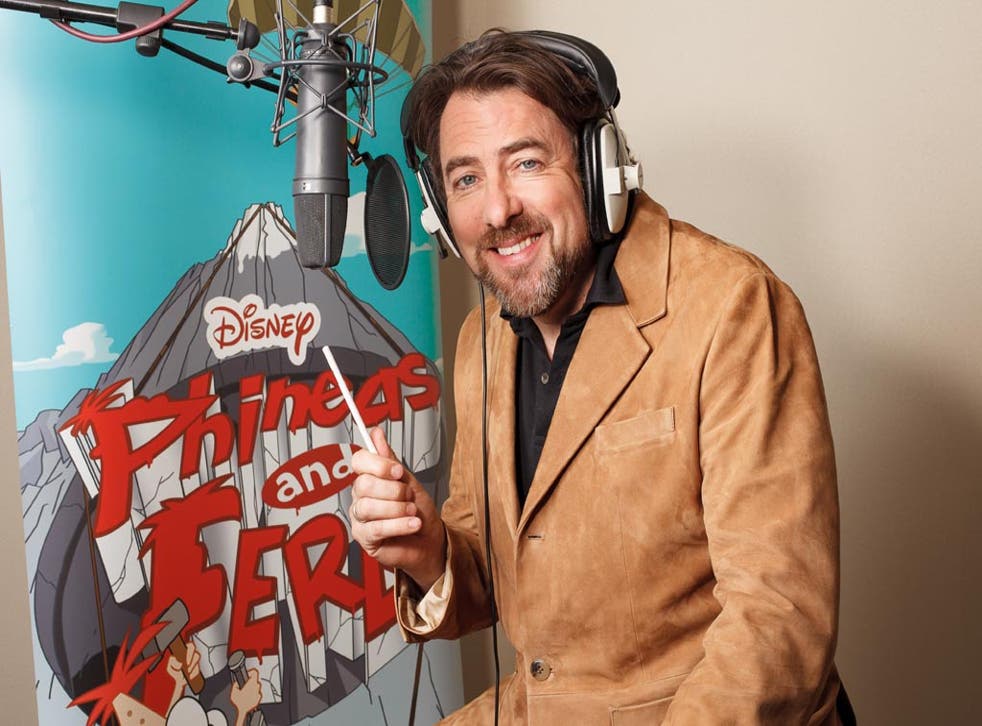 Jonathan Ross is to become a cartoon character in TV hit Phineas And Ferb.
The chat show host and presenter is to lend his voice to the animated Disney show, following other guests such as David Beckham, Jamie Oliver and Gary Lineker.
Ross, 51, will make his appearance as an antiques dealer on the show when it is screened on Disney XD in the UK early next year.
He said: "I am a huge fan of Phineas and Ferb, and so are my teenage kids, so I absolutely jumped at the chance to be part of such a brilliant and well-written comedy series. It's a show that both adults and kids of all ages can enjoy together and I can't wait for everyone to see my episode."
Ross quit the BBC in 2010 after many years but went on to sign a deal to bring his chat show to ITV1. He had earlier been taken off air for three months for his part in the Sachsgate scandal in which he left crude messages on the answerphone of actor Andrew Sachs during a pre-recorded item on Russell Brand's Radio 2 show.
Series creator Jeff Marsh said of Ross: "He is loved by kids and adults across the UK and is one of the most talented and funny people anywhere."
The episode starring Ross also features another British guest star, Tim Curry.
PA
Join our new commenting forum
Join thought-provoking conversations, follow other Independent readers and see their replies