Millennials outraged over TV show portraying millennials as outraged
The cast and crew seem pretty delighted
Christopher Hooton
Thursday 11 August 2016 11:17 Comments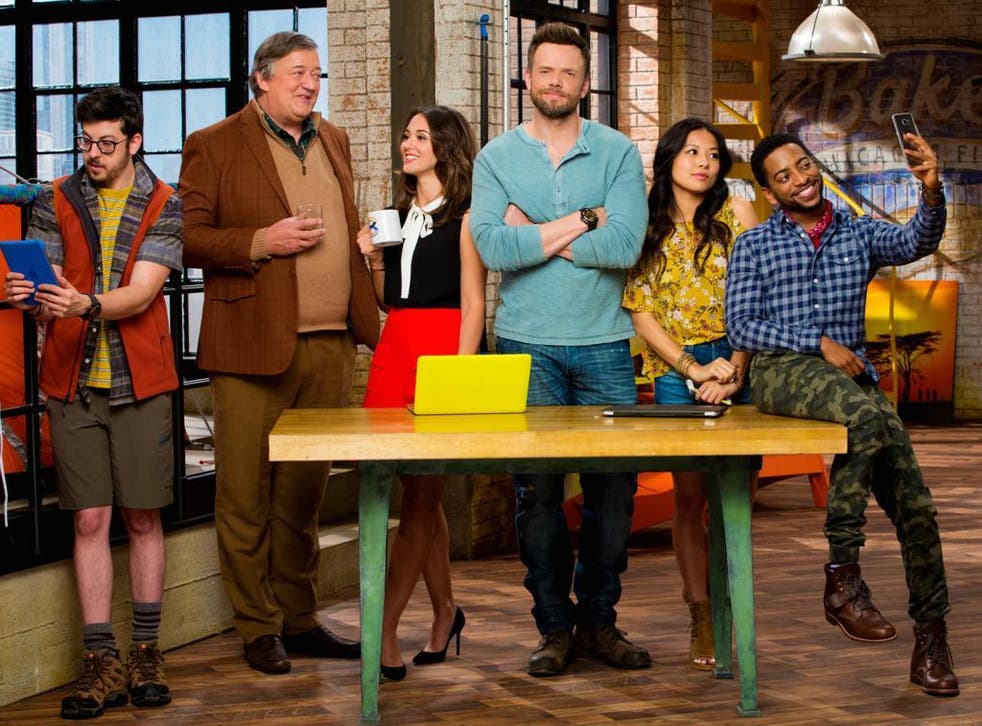 A millennial member of a focus group has angrily objected to the contents of a television programme because it portrayed millennials as coddled, easily offended and thin-skinned.
The feedback for CBS' new comedy series The Great Indoors was recounted by its executive producer Mike Gibbons at a Television Critics Association panel this week and, in further vindication, outraged a millennial member of the press.
"I'm a millennial myself. How are we so coddled, and what about our overly politically correct workplace bothers you?" they asked somewhat stroppily at the panel.
Stephen Fry, who stars in the show as a travel editor who becomes the boss of a group of millennials in the digital department of a magazine, jumped in to say that he believes there is "an element of coddling" in the generation and "an element in which you have it tougher than the generation before."
"Yeah, no shit" the millennial reporter, not named by Deadline, fired back, before saying she wanted the question answered by Gibbons, not Fry (who noted a previous generation in his family was sent to Auschwitz).
The Great Indoors Trailer 2016
"A great example is how you interrupted my answer," Gibbons replied.
Another incensed millennial reporter later rhetorically asked: "Do you want millennials to watch your show? Cause you come out here and said 'Ha, ha, ha, millennials are so sensitive and PC,'", branding his comments "so negative".
The Great Indoors co-star Joel McHale interjected that if the show is offending millennials, it is "the best strategy ever".
Register for free to continue reading
Registration is a free and easy way to support our truly independent journalism
By registering, you will also enjoy limited access to Premium articles, exclusive newsletters, commenting, and virtual events with our leading journalists
Already have an account? sign in
Join our new commenting forum
Join thought-provoking conversations, follow other Independent readers and see their replies