Morph comeback cut short following his decapitation on BBC Breakfast
Charlie Stayt held his headless corpse up for viewers to see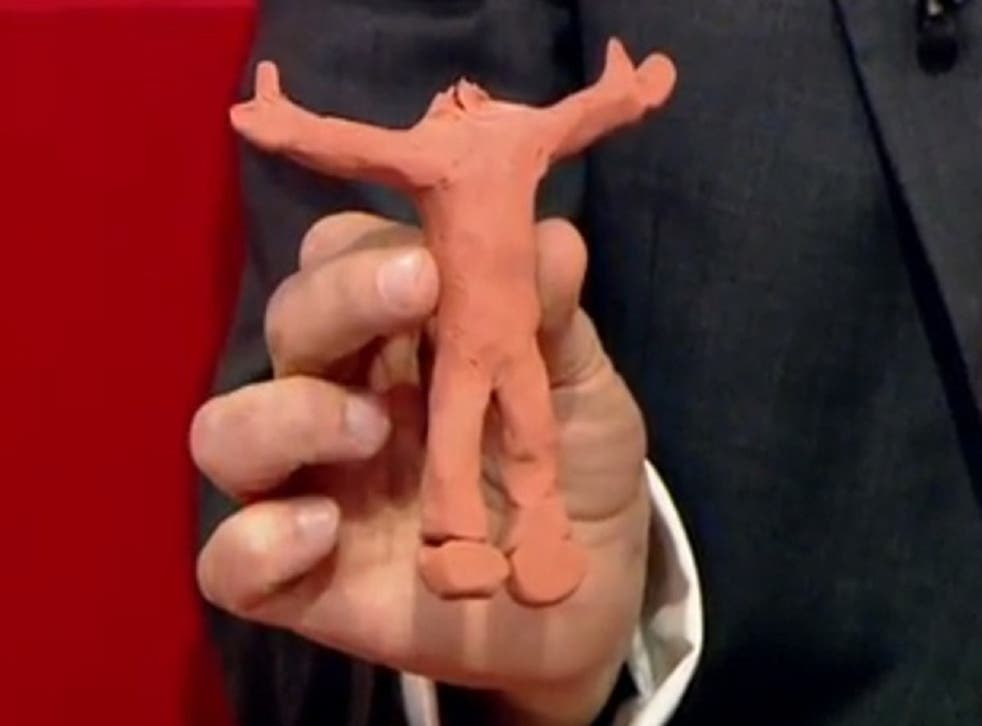 Just hours after his return to TV was confirmed, Morph has been accidentally decapitated during an appearance on BBC Breakfast.
Presenter Charlie Stayt accidentally stepped on the model live on air, owning up to his mistake and holding the headless plasticine figure aloft for viewers to see.
"I did accidentally step on Morph a little earlier on. He was behind the desk here and I stepped on him," Strayt admitted.
"He lost his head and it's down here," he added, trying to reattach head to body.
"For everybody at home, it's not the real Morph," co-host Louise Minchin insisted.
But isn't it Louise? Isn't any piece of plasticine the real Morph when it has been shaped in his image? The horror.
Morph was introduced to Kasabian on the chat show prior to his death, and was there to celebrate his upcoming return to TV after 30 years.
New episode of Morph will air on YouTube this Friday at 5.15pm.
Join our new commenting forum
Join thought-provoking conversations, follow other Independent readers and see their replies