Mrs Brown's Boys wins festive ratings battle as EastEnders loses top spot
Mrs Brown's Boys wins festive ratings battle as EastEnders loses top spot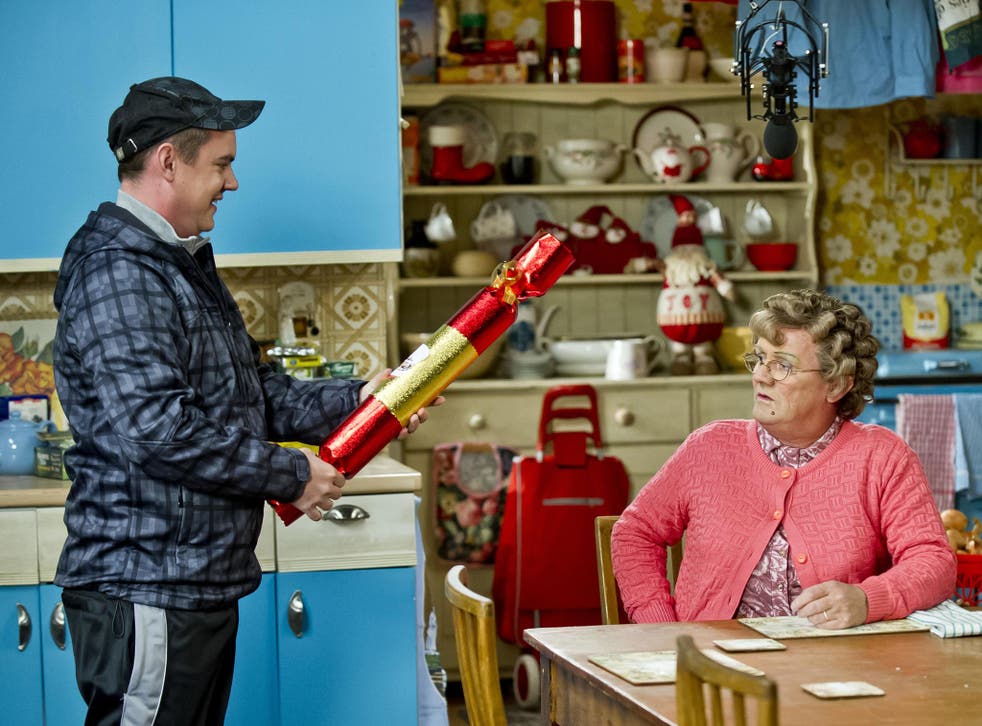 Brendan O'Carroll's extraordinary family sitcom Mrs Brown's Boys has eclipsed the big soap operas as the showcase television event of the Christmas Day schedules.
A Mrs Brown's Boys Christmas Special delivered an audience of 9.4m to BBC1, a better rating than any other Christmas Day show.
The much-hyped Doctor Who special The Time of the Doctor had 10.2m viewers for the five-minute sequence during which Matt Smith was "regenerated" into Peter Capaldi as the new Time Lord. This was the most watched moment on Christmas Day television but – in a possible sign of the declining attention spans of viewers - the show's overall average audience fell away to 8.3m (still 700,000 more than it managed last year).
The success of potty-mouthed Irish matriarch Agnes Brown (played by the series writer and creator Mr O'Carroll) and her brood highlights the decline of the big soaps in delivering blockbuster "specials" for Christmas Day. The sitcom originated on radio in Ireland in 1992 and first appeared on BBC television almost three years ago.
EastEnders was dislodged from the top slot in this year's 25 December ratings, despite its script-writers having peppered the edition with big storylines including the introduction of Cockney film actor Danny Dyer as Mick Carter, the new landlord of the Queen Vic, and the arrest for murder of longstanding character Janine Butcher.
The BBC1 soap saw its audience fall by 1.6m (17 per cent) from 9.4m to 7.8m. The London-based soap was beaten by its ITV rival Coronation Street for the first time in ten years. Coronation Street matched the Doctor Who audience of 8.3m.
But with the Strictly Come Dancing Christmas Special also performing well (7.3m viewers), BBC1's controller Charlotte Moore was able to say "Nothing brings the country together at Christmas quite like BBC1."
Top 10
1. Mrs Brown's Boys (BBC1, 9.30pm) - 9.4m
2= Doctor Who ( BBC1, 7.30pm) - 8.3m
2= Coronation Street ( ITV, 7.30pm) - 8.3m
4. EastEnders (BBC1, 8.30pm) - 7.8m
5. Strictly Come Dancing (BBC1, 5pm) - 7.3m
6= Call the Midwife (BBC1, 6.15pm) - 7.1m
6= Downton Abbey (ITV, 8.30 pm) - 7m
8. Toy Story 3 (BBC1, 3pm) - 6.3m
9. ITV News (ITV, 10.30pm) - 5.9m
10. Emmerdale (ITV, 6.15pm) - 5.8m
Additional reporting by Press Association
Join our new commenting forum
Join thought-provoking conversations, follow other Independent readers and see their replies