Neil Gaiman to adapt Good Omens for six-part TV series after Terry Pratchett gave him his blessing
Gaiman has written '72 per cent' of the script but an air date is yet to be announced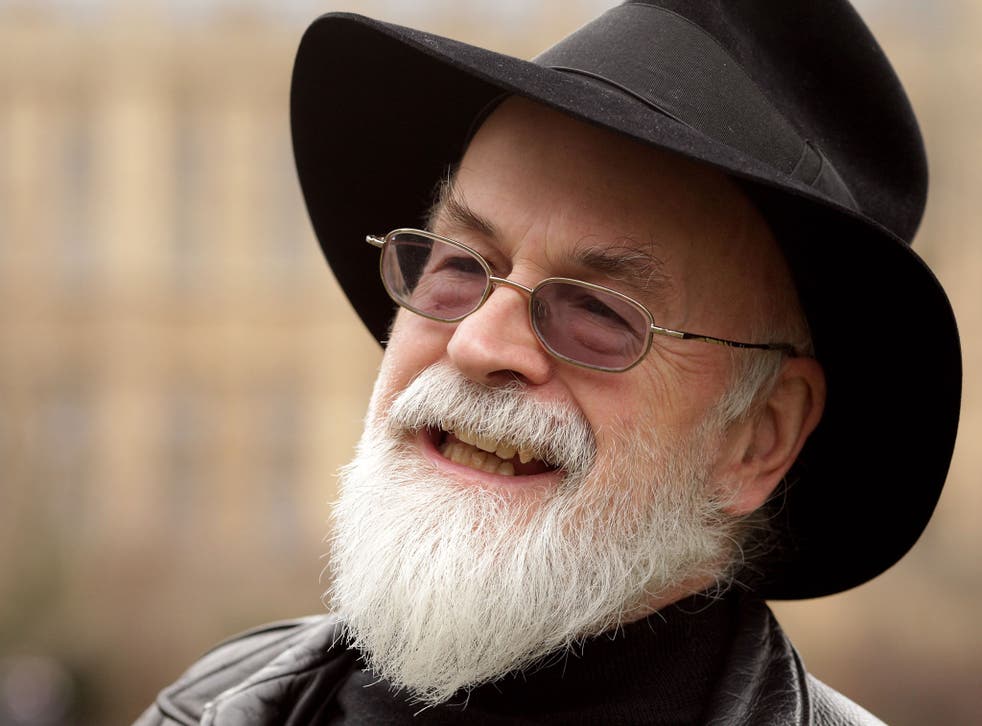 Terry Pratchett's much-loved book Good Omens is getting a TV adaptation after all, thanks to co-author Neil Gaiman.
Gaiman had previously refused to tackle the project without Pratchett, who sadly died in March 2015, but had a change of heart after the children's writer gave him a late blessing to go ahead solo.
"Terry and I [initially] had a deal that we would only work on Good Omens things together," Gaiman said at a memorial event for Pratchett in London last Thursday.
"Everything that was ever written, bookmarks and tiny little things, we would always collaborate. Everything was a collaboration."
When Gaiman finally agreed to adapt Good Omens by himself, Pratchett sent him a letter shortly before his death, writing: "I would very much like this to happen and I know, Neil, that you're very very busy, but no one else could ever do it with the passion that we share for the old girl. I wish I could be more involved and I will help in any way I can."
Gaiman joked, "At that point I think I said, 'You bastard, yes'," adding that Pratchett had left him a big black hat when he died.

Good Omens, which follows demon Crowley and angel Aziraphale as they battle to stop the apocalypse in a rural English village, will run in six parts. The cast and expected air date are yet to be announced.
Shortly after the memorial event, Gaiman posted an emotional entry on his blog, revealing that the script is almost three quarters finished.
"I've been working on the Good Omens scripts for much of the last year, wishing that [Pratchett] was still here and could help, even if it was just to take a phone call," he wrote. "It's hard when I get stuck, and want to ask his advice. It's harder when I come up with something clever or funny that's new and I want to call him up and read it to him, and make him laugh or hear him point out something I'd missed.
Access unlimited streaming of movies and TV shows with Amazon Prime Video Sign up now for a 30-day free trial
Sign up
"We were always each other's first audiences for Good Omens. That was the point. Neither of us had any idea whether or not we'd be able to sell this odd book or not, when we were writing it, but we knew that we could make the other one laugh. I'm now 72 per cent of the way through the Good Omens scripts, and the end is in sight."
Terry Pratchett: A career in quotes

Show all 13

Good Omens has been adapted once before, for BBC Radio 4 in 2014, when both Gaiman and Pratchett made cameos. There were plans for a Hollywood version in 2002, directed by Terry Gilliam and starring Johnny Depp and Robin Williams as Crowley and Aziraphale respectively, but sadly it never got off the ground.
Elsewhere, Pratchett's daughter Rihanna is adaptation his 2003 book Wee Free Men for the big screen, while Shrek and Aladdin screenwriter Terry Rossio is penning a screenplay for 1987's Mort.
Join our new commenting forum
Join thought-provoking conversations, follow other Independent readers and see their replies