Netflix claims Narcos is more popular than Game of Thrones
'They don't measure all the devices'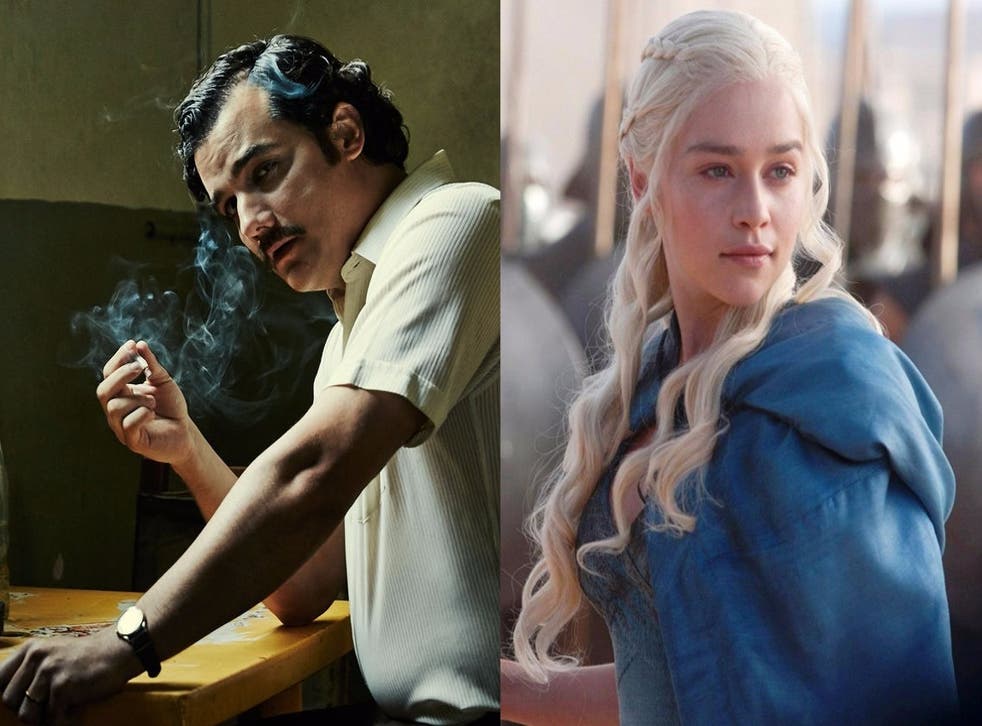 As you may know or suspect, Game of Thrones is thought to be the most watched show on cable television in the US and UK (if we had the equivalent).
According to one major survey, HBO's flagship show had over 6 million 'Demand Impressions' in the UK, almost triple the next highest contender, Narcos.
Following the Netflix show closely is True Detective, then Orange is the New Black and Ballers. Here's the chart from Parrot Analytics.
Around the world the results were almost identical, making Game of Thrones the most popular cable show in the world. Yet, Netflix's head of content acquisition Ted Sarandos believes his streaming service actually has the most popular show on TV.
At a communications conference in New York, Sarandos was asked how he felt having the second most watched show.
"We're pleased to take the number two spot, but think it's number one because they don't measure all the devices," he said according to The Hollywood Reporter.
Yes, he did just imply that - if all streaming devices were properly accounted for - Narcos would be the most watched show right now in the world.
Narcos - Netflix's new drug cartel drama

Show all 6
This may seem like a slightly outrageous statement considering the amount of media exposure and crazed fans Game of Thrones has, yet his reasoning earlier on in the conference goes some way to explain just why Narcos is the most watched show in the world: its international appeal.
"Eighty-five percent [of the dialogue] is in Spanish," Sarandos said. "It's produced by a French company, shot in Colombia with Brazilian stars and hugely popular in Germany. This is the first flavour of what global television can be."
Of course, there's no real way to get all the numbers, especially when Netflix strictly keep their numbers so close to the chest. Oh, and pirated downloads. And illegal streaming… I doubt there will ever be a way to truly prove what he said.
Join our new commenting forum
Join thought-provoking conversations, follow other Independent readers and see their replies