The Newsroom: Aaron Sorkin's HBO series could be returning to cover Trump years, says Olivia Munn
The show, which chronicled the behind-the-scenes events at the fictional Atlantis Cable News (ACN) channel, ended in 2014 after three seasons
Olivia Munn has hinted that The Newsroom could be returning to TV screens.
The HBO series, which chronicled the behind-the-scenes events at the fictional Atlantis Cable News (ACN) channel, ended in 2014 after three seasons.
Alongside Munn, who played economist Sloan Sabbith, the series featured Jeff Daniels, Emily Mortimer, Dev Patel, Alison Pill, and Thomas Sadoski.
Munn told Entertainment Tonight: "Tom Sadoski and myself, we've actually been having conversations with Sorkin about that. He's very busy, but we have very high hopes that it would be able to come together, hopefully."
Sorkin, who created and wrote much of the series, recently adapted To Kil a Mockingbird for Broadway and has been in talks for a reboot of the West Wing.
10 most uplifting TV shows

Show all 10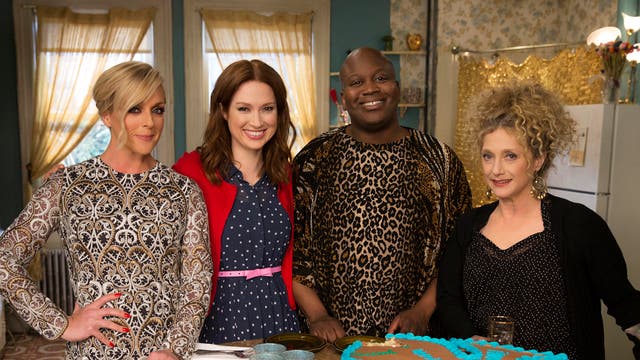 "Tom and I are working hard and Sorkin loves it, and obviously it's his creation and I had such an amazing time on it," Munn said. "There's been so much that has happened in the news and in media that we could really speak on, and it'd really be interesting to see what his take would be on it and what The Newsroom would do today."
Munn added that, having earned a journalism degree from the University of Oklahoma, she valued the show's treatment of the media.
"And as somebody who went to journalism school and has such love for journalists and media, it was to me that show was always a love letter to journalists, showing the struggles of what they go through to really tell the stories they want to tell," she said. "So, I hope, we'll see. We've been working. Tommy and I have been doing our due diligence with Sorkin, so we'll see."
Support free-thinking journalism and attend Independent events
Join our new commenting forum
Join thought-provoking conversations, follow other Independent readers and see their replies