Orange Is The New Black season 3 sex scene drew blood, claims Taylor Schilling
'We had to take an hour-long pause because there was blood'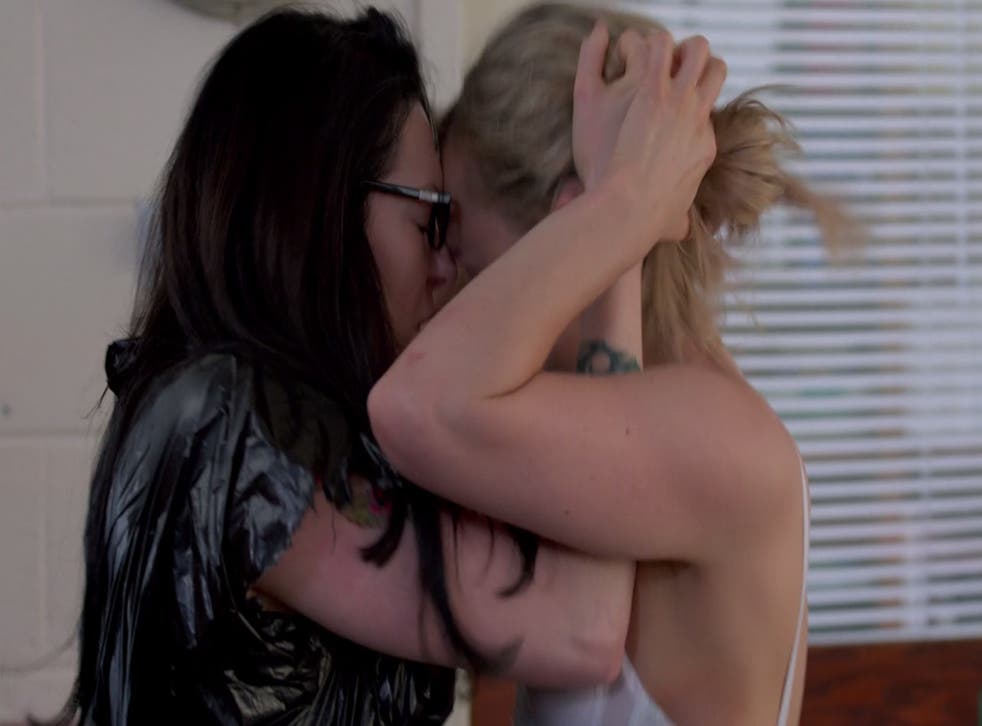 Free from family-friendly network frowning over at Netflix, Orange Is The New Black has never shied away from showing sex in all its visceral glory.
One scene in its latest season got so intense that Schilling (Piper) was left with a gash on her face.
"I got very excited, I took my shirt off, and I scratched myself with my little prison name tag. I had, like, a gash on my face" she recalled to Seth Meyers on his chat show. "We had to take an hour-long pause because there was blood."
Schilling didn't say specifically which sex scene it was, but our money's on episode two, in which Piper and Alex half-fight half f*ck in the library. There's actually a shot where Piper has a cut on her face (above), so maybe they actually used the accidental injury to make Alex's slap feel more real.
Schilling previously said that doing sex scenes is still something she's getting used to.
"I've needed some hand-holding," told an audience at the Academy of Television Arts and Sciences in May. "But what it always comes back to - and why I think those conversations are so valuable -- is that we get to the truth of the scene and there's never anything gratuitous on this show."
Orange Is The New Black has proven more popular than ever with its third season, due in no small part to the arrival of Ruby Rose.
Join our new commenting forum
Join thought-provoking conversations, follow other Independent readers and see their replies