Pat Barker urges television company to adapt First World War trilogy Regeneration
'The BBC were going to do it, but then decided against it'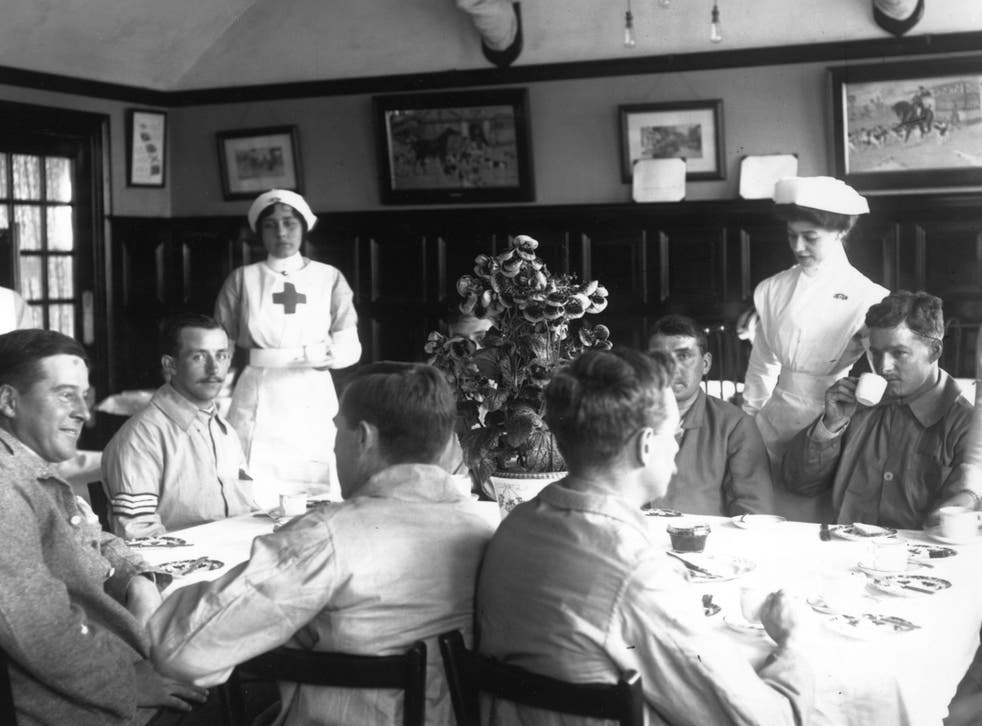 Pat Barker has urged a television company to adapt her epic trilogy about the First World War as part of the ongoing centenary commemorations of the conflict, after the BBC dropped plans to film it.
Barker said she was "gutted" that there were no current plans to televise the hugely acclaimed Regeneration trilogy, and added that time was running out before the end of the commemorations in 2018.
The author told an audience at The Independent Bath Literature Festival: "The BBC were going to do it, but then decided against it. Perhaps it will be picked up by another company."
The UK has a programme of memorials and cultural commemorations to the First World War that started in 2014 and will run until 2018.
Cultural critics have suggested Barker's books Regeneration, The Eye in the Door and The Ghost Road, the last of which won the Booker Prize in 1995, were obvious material to be adapted for television, especially during the centenary commemorations. The first of the three novels was made into a film in 1997, as well as a play.
Sebastian Faulks, whose First World War novel Birdsong was adapted by the BBC in 2012, was also speaking at the festival, and was diplomatic when asked what he thought of the adaptation. He preferred not to talk about the dialogue, instead hailing Eddie Redmayne's performance in it.
He also revealed that after writing books in the style of Ian Fleming and PG Wodehouse he would not be writing as any big-name authors again, despite being asked to write a Raymond Chandler novel. "I think it should be done by an American," he said.
Join our new commenting forum
Join thought-provoking conversations, follow other Independent readers and see their replies