Peaky Blinders season 3 release date: Premiere expected to air in April
Let's fookin' 'av it, Tommy!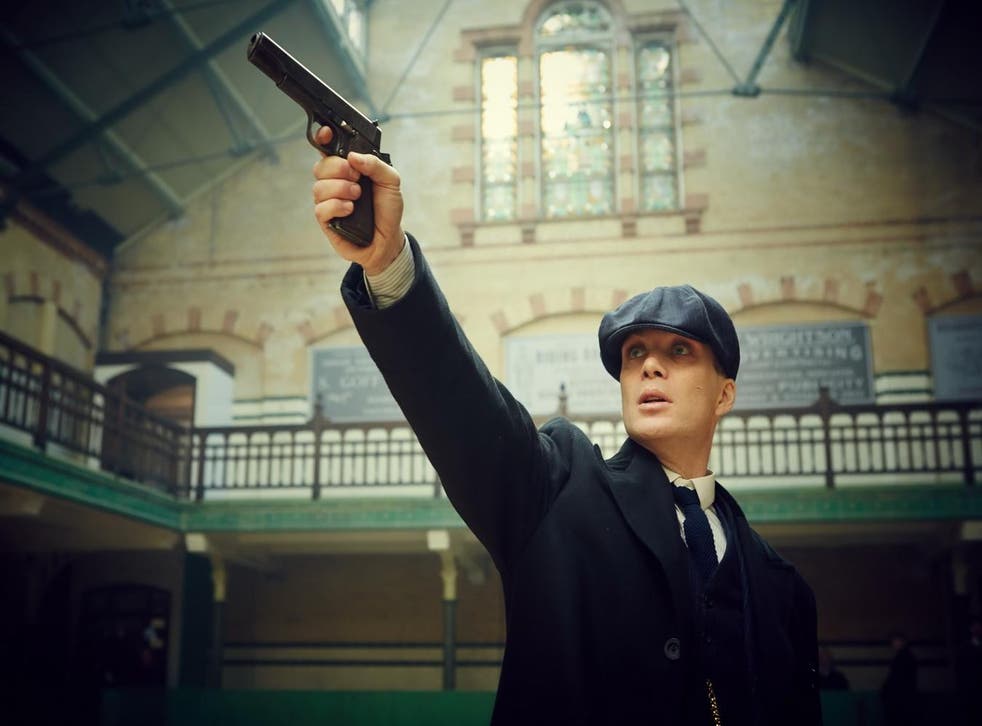 Peaky Blinders might be the only British drama that can hold a candle/switchblade to the Americans, and season 3, which a cast member succinctly described as "good as f*ck" is expected to arrive in April.
We won't be getting the new episodes between now and March as they're still being edited, but Independent.co.uk has learned that producers are working towards a potential April premiere.
Update 14/3/16: Helen McCrory backed this up on Lorraine, declaring: "Peaky's coming back in April."
Filming looks to be pretty close to wrapping, with Finn Cole (Michael Gray) confirming on Twitter this week that he's completed all of his scenes.
It will be interesting to see whether, given the show's popularity with both viewers critics, it makes the jump from BBC Two to BBC One.
While season 2 focused on the Birmingham mob heading to London, Season 3 will see Tommy go international (light spoilers ahead).
He will apparently be 'pulled into the glamorous and dangerous world of international intrigue in 1920s Britain, putting his entire organization and family at risk, and forcing him to question everything about his own ambitions and desires.'
Paddy Considine (Dead Man's Shoes) has joined the cast, as 'the representative of a force beyond anything Tommy has previously encountered,' according to Deadline, while Dina Korzun (Last Resort) and Jan Bijvoet (Cordon) have also boarded as 'refugees from a foreign conflict who desperately need Tommy's help'.
Peaky Blinders: Behind-the-scenes and concept art

Show all 15
The first episode will open on Tommy's wedding day. Creator Steven Knight is pretty confident about the season they've produced.
Access unlimited streaming of movies and TV shows with Amazon Prime Video Sign up now for a 30-day free trial
Sign up
"I am genuinely thrilled at the prospect of Season Three. I think it will be the best yet," he said. "Lots of things familiar, but lots of things are new," he said. "It's still a Birmingham story and it always will be. Now, it has international consequences. I can't wait to see it myself."
The show has been spurred on by a burgeoning audience across the Pond (partially thanks to it airing on Netflix).
"We've got a lot of love out there, from the US and here," he previously told the Radio Times. "Great people who want to be part of it. In every way we're stepping up to a new level."
Though he is in huge demand for film work, Cilian Murphy says he will remain on the show as long as the writing is "brilliant", describing series 3's as "the strongest it's ever been, it's off the charts"
Showrunners usually keep their plans for how a series will end firmly under wraps, but not Knight, who said he "very roughly" imagines it closing "when the first air raid siren sounds at the start of the Second World War".
This would certainly be an ominous and poignant close, given how the horrors of the First World War have consistently haunted so many of the show's characters.
We're hopefully heading down to the Peaky Blinders set this month, and will keep you posted on further developments.
Join our new commenting forum
Join thought-provoking conversations, follow other Independent readers and see their replies