Primark pulls 'racist' The Walking Dead t-shirt range from stores
The piece of clothing referenced the show's fearsome villain, Negan and that infamous death scene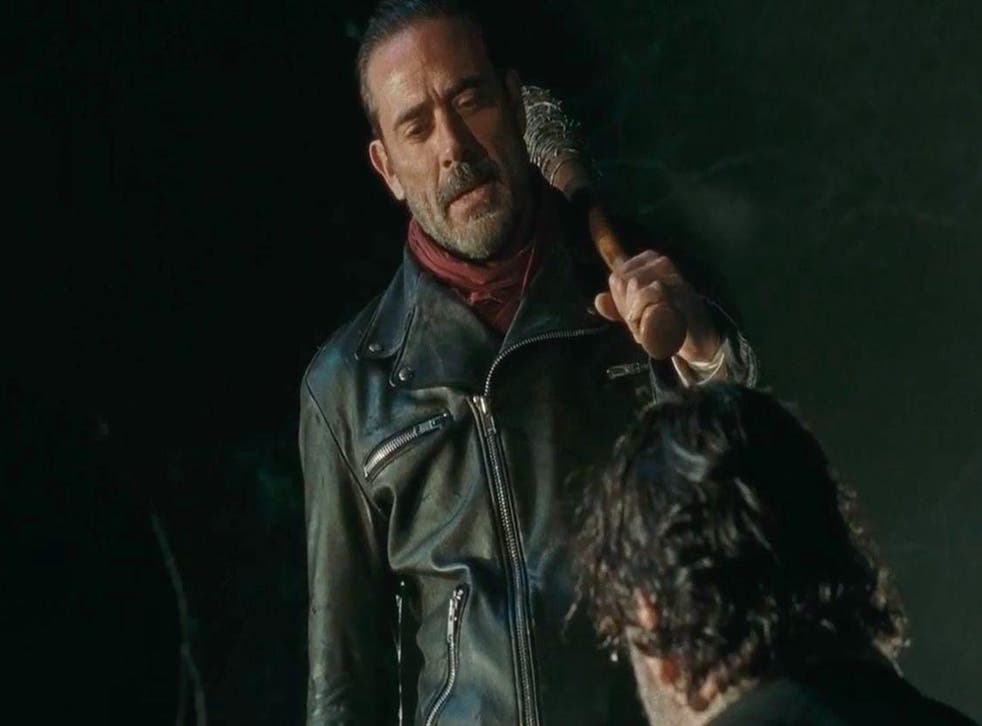 Primark has pulled a range of The Walking Dead t-shirts from its stores after complaints of racism from customers.
The piece of clothing in question bears the bloodied baseball bat of Jeffery Dean Morgan's villain Negan and references the intense season six finale which saw the character select which character to kill by using the rhyme 'Eeny, Meeny, Miny, Moe.'
Some customers aren't happy, however, with Sheffield couple Ian and Gwen Lucraft complaining to bosses that it was 'offensive' after spotting the range last week.
Methodist minister Mr Lucraft pointed out that the "Eeny, Meeny, Miny, Moe" counting rhyme - which has been around since the 18th century - originally included the line: "catch a n***er' by his toe."
He said: "We were shocked when we came face to face with a new t-shirt with a racially explicit graphic and text.
"It was fantastically offensive and I can only assume that no-one in the process of ordering it knew what they were doing or were aware of its subliminal messages."
He continued by claiming that the image "...relates directly to the practice of assaulting black people in America."
"It is directly threatening of a racist assault, and if I were black and were faced by a wearer I would know just where I stood.'"
After writing a letter to Primark chief executive Paul Marchant, bosses decided to remove it.
A spokesman for the high street chain said: "The t-shirt in question is licensed merchandise for the US television series, The Walking Dead, and the quote and image are taken directly from the show. Any offence caused by its design was wholly unintentional and Primark sincerely apologises for this.'
The Walking Dead Season 7 Episode 11 trailer
Following the announcement the range has been pulled from stores, local paper The Sheffield Star reported that Mr Lucraft said he was "very pleased" with Primark's decision.
The word 'tiger' has since replaced the racial slur in a modernised version of the rhyme.
The latest episode of The Walking Dead - which airs in the UK on FOX every Monday at 9pm - saw an emotional reunion between two characters who have been on the show since season one.
Join our new commenting forum
Join thought-provoking conversations, follow other Independent readers and see their replies