Prince dead: The Simpsons showrunner shares scenes from unmade episode featuring music icon
'Woman, we have to talk...'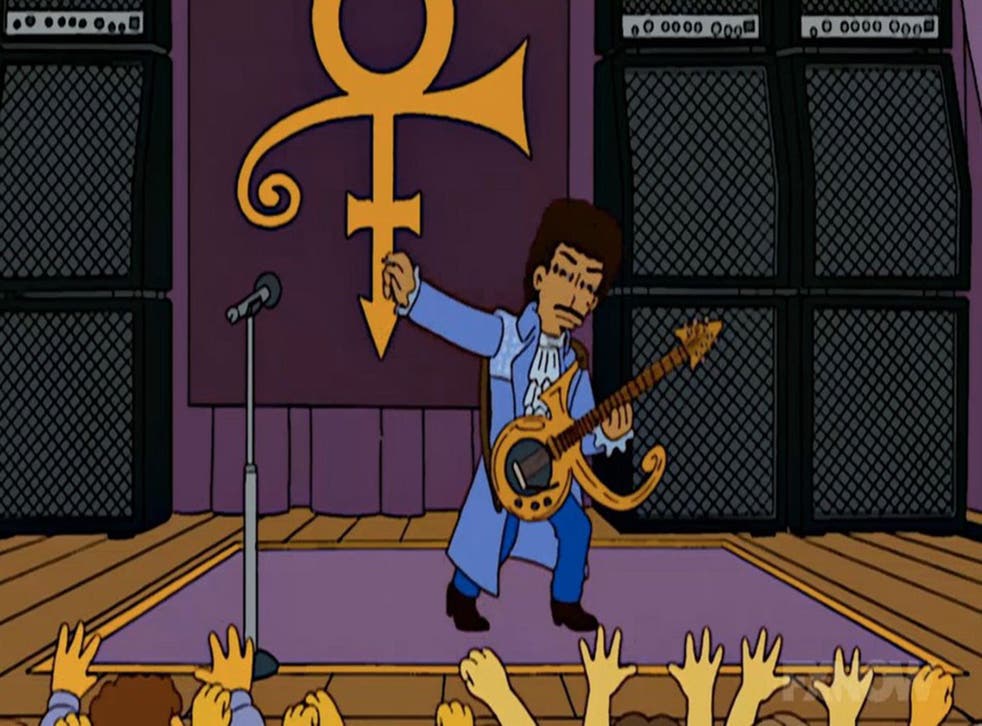 Dozens of pop stars have cameoed on The Simpsons, from Michael Jackson to Red Hot Chilli Peppers, but there was one glaring omission; Prince.
Although he made a brief cameo in "Treehouse of Horror XIX", the music icon never had his own episode, even though there was one written all about him.
Following the singer's tragic death, executive producer and showrunner Al Jean unveiled the original script.
The first scene sees Lisa attempting to buy tickets to a Prince concert in Springfield, yet her attempts are ruined by a pesky spider.
In the second scene, Marge's sister, Selma, reveals she is a superfan, so much so that she's even watched (and loved) Under the Cherry Moon.
Dozens of artists have paid tribute to Prince since his death. Notably, Bruce Springsteen covered "Purple Rain" on his The River Tour in spectacular fashion.
World pays tribute to Prince

Show all 20
Meanwhile, on The Simpsons, a Disney animator created the most recent couch gag, leading to one of the best opening sequences in a long while.
Join our new commenting forum
Join thought-provoking conversations, follow other Independent readers and see their replies