Sherlock: Christmas special of Benedict Cumberbatch drama to be broadcast in China's cinemas
Sherlock, along with Downton Abbey, is one of the most popular shows in China, its last series recording 98 million views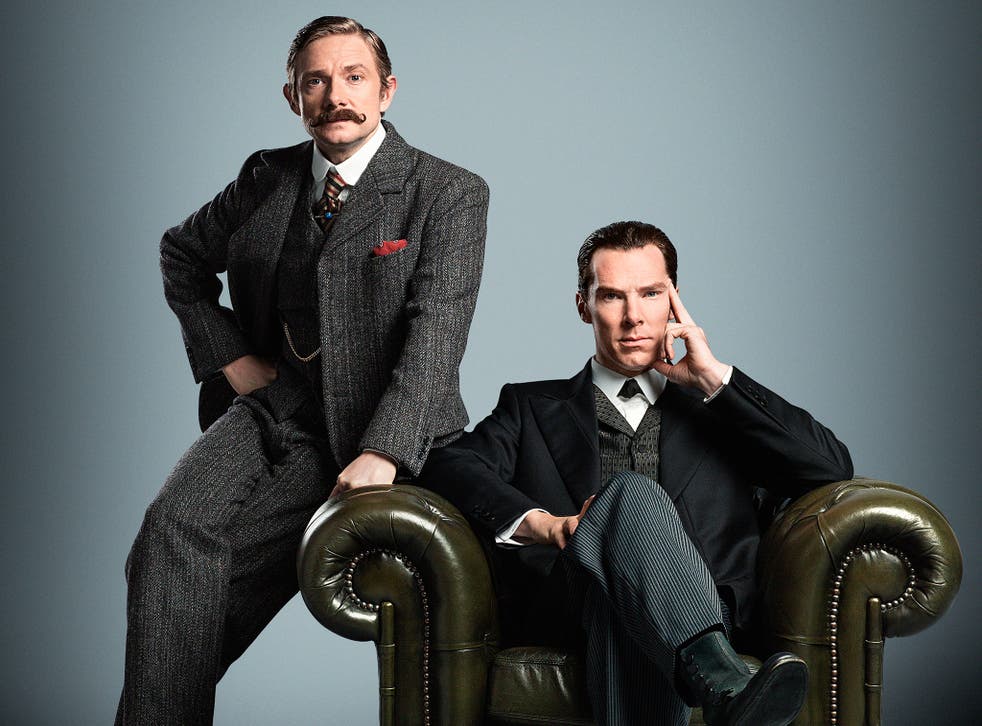 The BBC drama Sherlock is set to be screened in cinemas across China under a landmark deal agreed between the corporation and the Shanghai Media Group.
The Sherlock Christmas special, which returns the detective to a Victorian-era setting, will be launched at a global cinema screening. Subject to approval from Chinese regulators, and censors, the feature-length episode starring Benedict Cumberbatch will be screened in China.
Sherlock, along with Downton Abbey, is one of the most popular shows among viewers in China. The last Sherlock series recorded 98 million views in the country.
The BBC and the Shanghai group also announced a partnership to create new feature film, Earth: One Amazing Day, with a release set for 2017.
The first feature film to be produced under a UK and China film co-production treaty, signed last year, the sequel to BBC's 2007 documentary, Earth, will be directed by British filmmaker Peter Webber (Girl with a Pearl Earring), working with the BBC's nature filmmakers and an as-yet-unnamed Chinese director.
Best moments from Sherlock

Show all 9
The deal was marked with a signing ceremony at a UK creative industries showcase, held at Lancaster House in London, as part of the official Chinese state visit to the UK this week.
Tim Davie, CEO of BBC Worldwide, said: "Today's announcements herald an exciting new collaboration between the Chinese and British creative industries.
"There is a keen appetite in China for premium British content and creating two new cinematic experiences in partnership with SMG Pictures is a landmark moment for two of our biggest brands, Sherlock and BBC Earth."
The BBC partnerships have been agreed despite frequent complaints that access to the BBC's English-language website has been blocked across China.
The BBC accused the Chinese authorities of "deliberate censorship" last year and lodged an official complaint. The BBC's Chinese-language news website has been regularly blocked since it was launched and BBC World TV suffers intermittent blackouts when reporting China stories.
Join our new commenting forum
Join thought-provoking conversations, follow other Independent readers and see their replies