Sherlock season 4: Benedict Cumberbatch will be 'a lot less brattish' in Victorian special
Sherlock and Watson are heading back to 1895 for a one-off period episode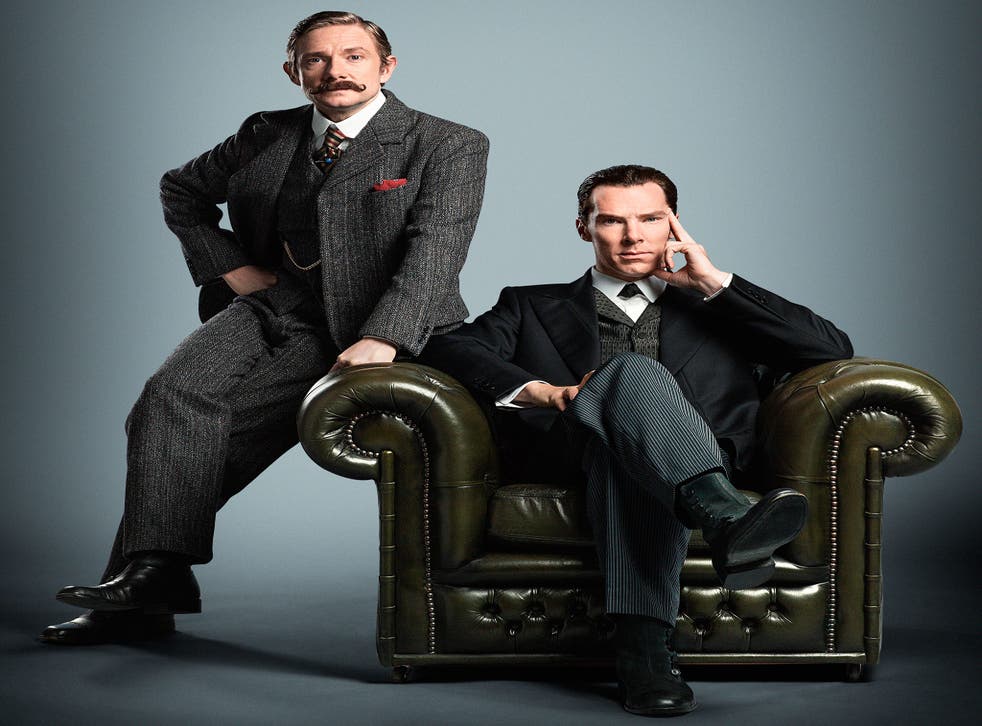 Sherlock fans can look forward to seeing their hero behaving in a much more gentleman-like manner in the upcoming Victorian special.
Showrunner Steven Moffat has revealed that Benedict Cumberbatch's popular detective will be "a little more polished" in the one-off time travel episode, while his sidekick John Watson, played by Martin Freeman, will be "more uptight".
"[Sherlock] operates like a Victorian gentleman instead of a posh, rude man," Moffat said during the Television Critics Association press tour. "He's a lot less brattish."
The special, due to reach tellys at Christmas, will be set in 1895 where Arthur Conan Doyle's characters originally belonged. Don't expect any explanation as to why they have popped back to the 19th century, however, as Moffat sees no reason to give one.
"We never bothered explaining what they were doing in modern London," he said. "So why bother explaining what they're doing in Victorian London, when that's where they're supposed to be?
"They're the same people, seen through the prism of a different time and fitting in to a different society."
Best moments from Sherlock

Show all 9
Moffat shared a first look at the new episode in Comic Con last month, telling the audience that making it was "unbelievably thrilling".
"The main difference I would say, the only temperature change moving it to Victorian from Modern is ghost stories work better in the Victorian setting," he said.
"Doyle stories that are scary chillers we haven't done much. Victorian era gives us a chance to do a creepy one; a scary one."
Three more episodes of Sherlock are set to follow the Victorian special next year, but shooting is not scheduled to begin until spring 2016 so sadly we won't be seeing them anytime soon.
Join our new commenting forum
Join thought-provoking conversations, follow other Independent readers and see their replies