Sherlock gay club scene was cut from series three, Benedict Cumberbatch reveals
Moffat defended decision to scrap footage because it went 'on and on and on'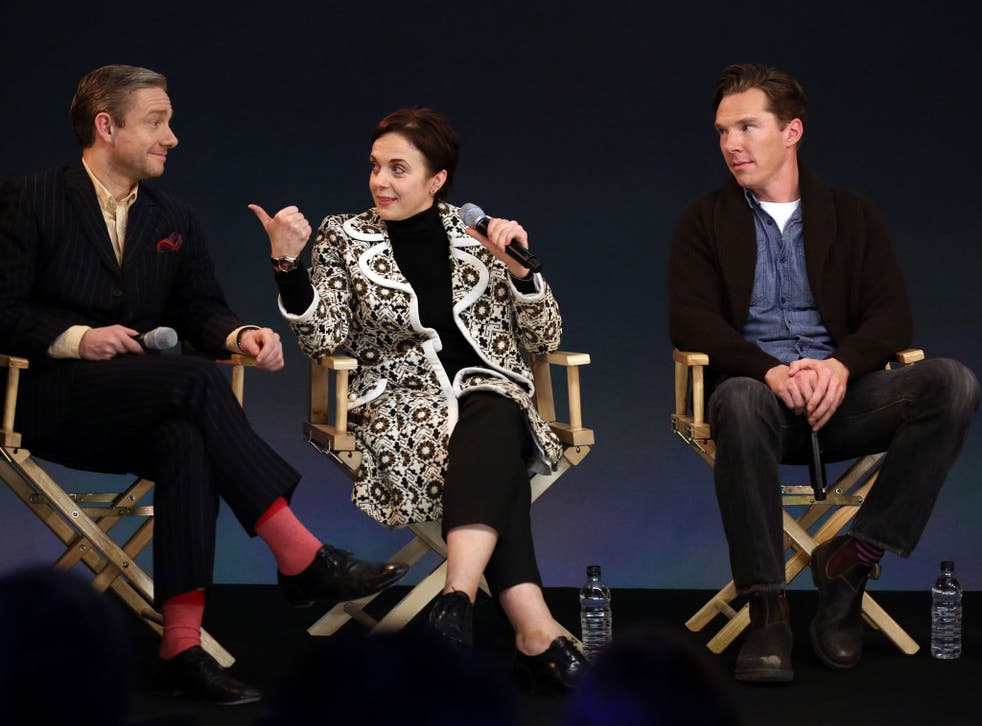 The budding 'bromance' between Sherlock Holmes and Dr Watson has had fans on the edge of their seats, but now it turns out that a gay club scene involving the pair was cut from the last series.
Viewers of the hit detective drama were left reeling by recent news that the show could be off-air until 2016.
But at a 'Meet the Filmmakers' event at the Apple Store on Tuesday, co-creator Steven Moffat and stars Benedict Cumberbatch, Martin Freeman and Amanda Abbington offered fans some intriguing titbits.
Hype has surrounded Sherlock and his sidekick John Watson's supposed ' bromance' since the first series, but it came close to exploding when Watson's stag party was filmed.
"Doing the drunk stuff was lovely but I regret there was one bit of that drunk stuff that was missing," Freeman teased. "There was the gay club scene. Why didn't that get in? We got mullered in a gay club and all these topless guys were going by."
Sherlock series three in pictures

Show all 17
Cumberbatch, who plays Sherlock, joined in: "I had no idea why we were there and what it was and why they didn't have their clothes on and then it dawned on me."
The scene was cut from "The Sign of Three" in the third series, when Sherlock helps Watson celebrate his forthcoming nuptials with a pub crawl.
Moffat defended his decision to scrap some of the footage because it went "on and on and on".
Cumberbatch made a reference to the impending 'Cumberdrought' when asked if he knew what was going to happen next. "Errrr, errrr, errr….I can do that for two years," he joked.
"I can't wait for four or five years until we make the next episode," added Moffat - the meanie.
---
Join our new commenting forum
Join thought-provoking conversations, follow other Independent readers and see their replies