The Simpsons 'Homer in a coma' fan theory is 'intriguing but false' says producer Al Jean
A Reddit user suggested that since 1993 everything has been in Homer's mind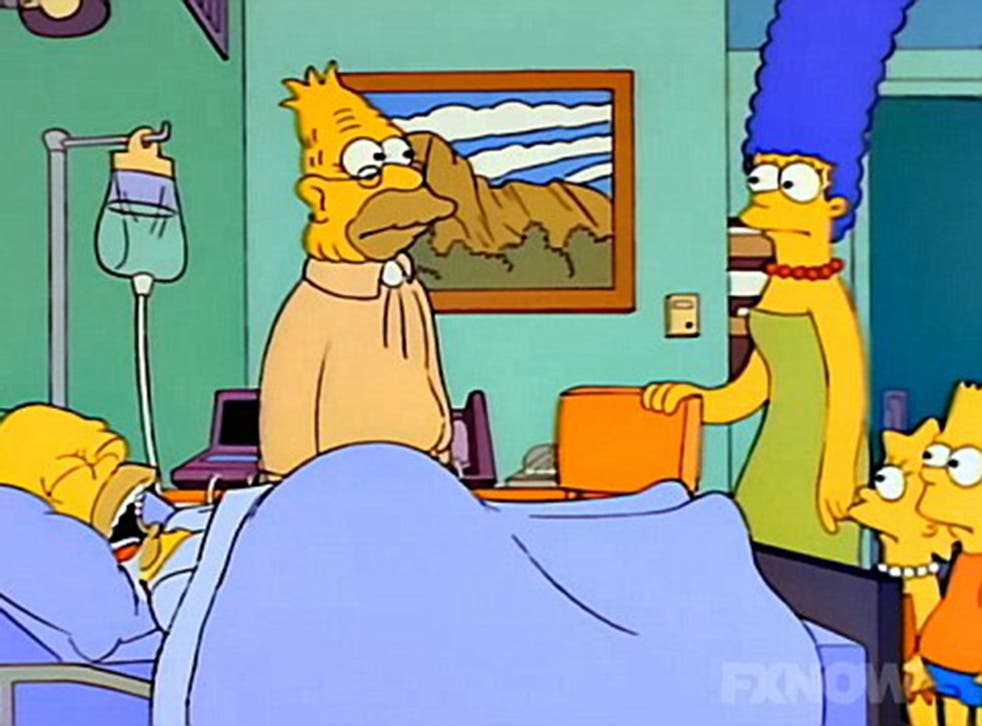 The Simpsons producer Al Jean has debunked fan speculation that Homer has in fact been in a coma since the early Nineties.
Sound bizarre? The theory was first thrown up on Reddit earlier this month, when "Hardtopickaname" (inventive) suggested that our favourite yellow dad has been a "vegetable for over 20 years", ever since an accident in an April Fools' Day episode.
"So It's Come To This: A Simpsons Clip Show" aired in 1993 and fans believe every Simpsons adventure since has been in Homer's mind. Oh and all those celebrity appearances? They came from Home hearing Marge, Bart and Lisa talk about famous people by his bedside.
When The Simpsons met Family Guy

Show all 7
The episode involved Bart shaking up a can of Homer's beer with a paint shaker. When Homer opened the can, there was a huge explosion, and next thing we knew he was in a coma for seven weeks after being crushed by a candy machine at the hospital.
Furthermore, previous episode "Homer the Heretic" had seen Homer pondering about the meaning of life while talking to God. After insisting that he cannot wait until he dies to find out, God says, "You can't wait six months?" and lo and behold, six months later he fell into the coma.
But while the fantastical idea is a novel one, Jean insists that it belongs with the "Dead Bart" episode in the "intriguing but false file".
"It would mean back in 1993 we would presume the show was going on for years and years more and right before we left, threw this hidden monkey wrench in for all our successors," he told TMZ.
"Hardtopickaname" soon responded to Jean, quipping: "He says it's not true but what does he know about The Simpsons?"
Join our new commenting forum
Join thought-provoking conversations, follow other Independent readers and see their replies