The Simpsons predicted yesterday's Nobel prize winner 6 years ago
The beloved animated series continues its bizarre foresight of events occurring in 2016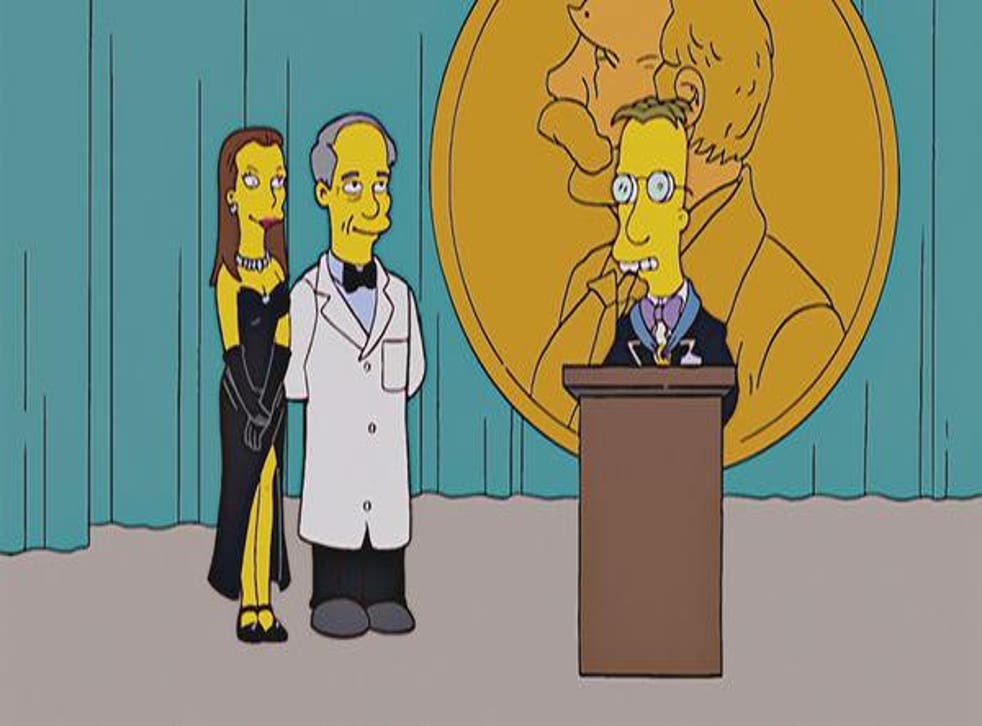 The Simpsons continues its eery prescience of 2016 in style.
Bengt Holmström of MIT and Oliver Hart of Harvard were announced as the joint winners of the 2016 Nobel Prize in Economics; specifically for their work on contract theory and how to evaluate what should and shouldn't be government owned, versus privately owned.
Exactly as Milhouse Van Houten once predicted, revealing Milhouse to be the secret master of all future knowledge; having foreseen Holmström's win as part of a Nobel Prize betting pool back in the 2010 Simpsons premiere, playing against Lisa Simpson, Martin Prince, and Database. Somewhere out there, Lisa is shaking her fists to the sky.
The prediction forms part of the episode's narrative of Krusty the Clown being scammed into thinking he won the Nobel Peace Prize, all so he can be convinced to travel to Europe; where he's arrest on the spot and tried by the International Court of Justice for his many instances of public indecency, including dropping a monkey from the Eiffel Tower in Paris.
In their bid to prove Krusty has made some contribution to humanity's advancement, Homer and Bart eventually argue that his refusal to perform at Sun City directly led to the South African government's decision to release Nelson Mandela from prison; nevermind that his only reasoning was that he wanted potato chips.

You can watch a clip of the scene in question below.

The prediction follows the very eerie episode "Bart of the Future"; which imagines a dystopian, nightmare future in which (ahem) Donald Trump is President of the United States, which its writer has stated was intended as a "warning to America". An episode last month also made reference to beloved golfer Arnold Palmer, only a few hours after his death had been announced.
Join our new commenting forum
Join thought-provoking conversations, follow other Independent readers and see their replies