The Simpsons threw in a last minute Je Suis Charlie tribute on Sunday night
Shot echoed Eugene Delacroix painting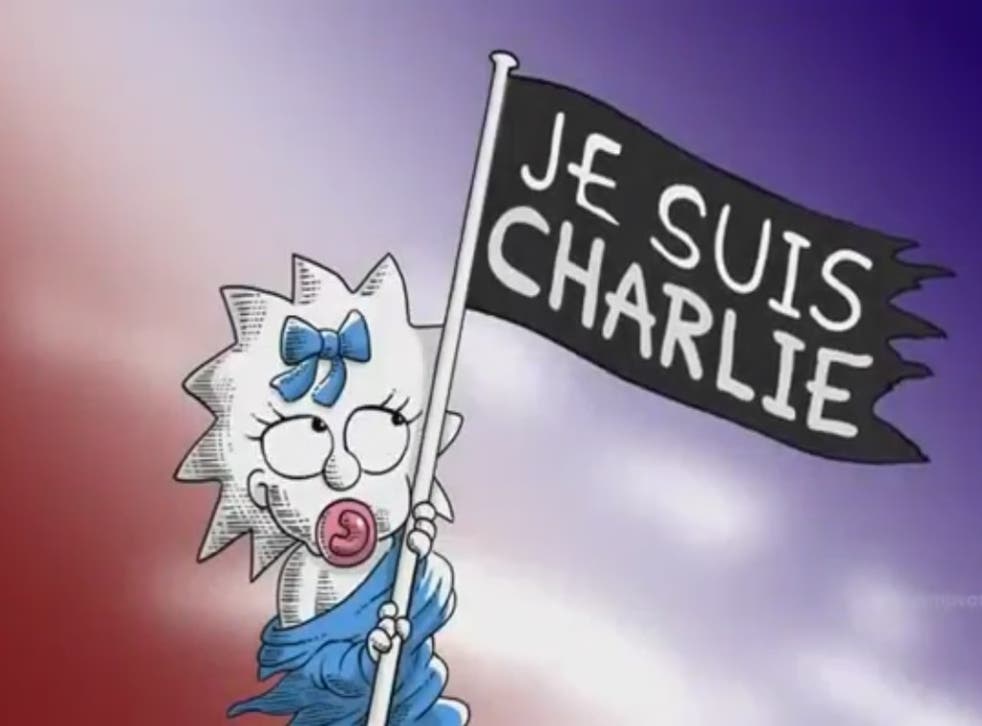 Showing solidarity with its fellow cartoonists at Charlie Hebdo magazine, The Simpsons paid a surprise tribute to the victims of the Paris attacks in Sunday night's episode.
There wasn't time to incorporate a message into the episode's story, so instead an image of Maggie carrying a Je Suis Charlie flag was tacked onto the end, reminiscent of Eugene Delacroix's painting 'Liberty Leading the People'.
The episode was entitled 'Bart's Best Friend' and was written by This Is 40 director Judd Apatow 25 years ago, when only six episodes of the cartoon had been broadcast.
There have been hosts of tributes to the fallen since the attacks last week, with a particularly classy one coming from the Albanian prime minister at the weekend, who attended the solidarity march in Paris wearing blue, white and red pencils as a pocket square.
In pictures: Reaction to Charlie Hebdo attack

Show all 39
The Simpsons has been breaking the fourth wall to remember the dead more in recent seasons, previously referencing voice actors who have died during the making of the show.
Join our new commenting forum
Join thought-provoking conversations, follow other Independent readers and see their replies