Slow television: BBC to broadcast two-hour commentary-free sleigh ride at Christmas
'The Sleigh Ride' is billed as a 'nice long slow journey' across northern Finland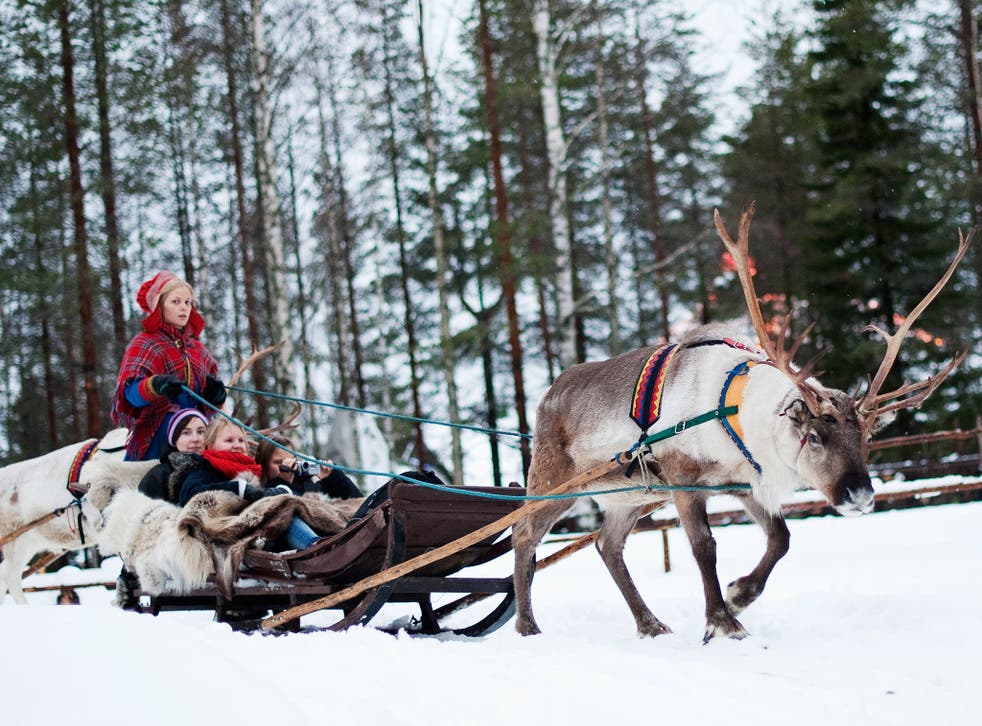 The BBC is to show a two-hour reindeer-driven ride through Lapland as part of its Christmas schedule in a further experiment in so-called "slow television" as an antidote to the stopwatch-driven formats that predominate on many channels.
The Sleigh Ride will be commentary free and is billed as a "nice long slow journey" across the snowy wilderness of northern Finland. It will be broadcast on BBC4, which will also host a 90-minute show dedicated to the life of a tree over four seasons. The Oak Tree will be a natural history programme examining changes to the 400-year-old tree over time but will also explore the cultural importance of the oak to British life.
Danny Cohen, Director of BBC Television, said he wanted BBC4 to "be more characterful and have a slightly eccentric quality". The commissions follow a positive audience reaction to previous "slow television" events, including a real-time two hour canal journey and a film exploring the making of a wooden chair.
Join our new commenting forum
Join thought-provoking conversations, follow other Independent readers and see their replies