The Simpsons' Smithers coming out as gay was inspired by writer's son
But are him and Mr Burns meant to be?
Waylan Smithers Jr, Mr Burns's loyal, long-time assistant on The Simpsons, will to reveal to viewers this weekend what most of them have known in their hearts for years: that he is gay.
In an episode to be broadcast tomorrow, Smithers at last accepts his love for his elderly boss will never be requited, and is helped in his search for romance by an unlikely ally, Homer Simpson. The storyline was inspired by its writer's relationship with his gay son.
"I am a Midwestern guy, so I don't tend to wear my emotions on my sleeve," Simpsons writer Rob LaZebnik told the New York Post. "But I thought, 'What better way to tell my son I love him than to write a cartoon about it?'"
Smithers's sexuality has long been an open secret on The Simpsons, now in its 27th series. The character – voiced by Harry Shearer – was once depicted roller-blading through Springfield's gay district wearing a tank top and rainbow-striped hotpants.
Best moments from The Simpsons

Show all 10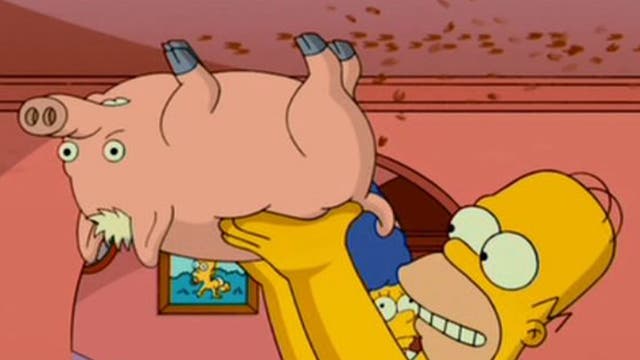 "We didn't really want to have that big moment of 'I'm out,' you know?" Mr LaZebnik said. "Instead, just have it be a big embrace — like everyone knows it."
When his son Johnny came out as a teenager, he and his wife Claire were similarly accepting. Johnny LaZebnik told the Post: "I was the gayest little kid, and my parents knew that. I told them I was interested in a boy. My parents were, like, 'Yeah, we know.'"
Mr LaZebnik originally pitched the idea for the episode, "The Burns Cage", three series ago. His son is now a psychology and film student at Wesleyan University in Connecticut.
"The revelation that my father loves me is not much of a revelation, thankfully," Johnny LaZebnik said. "He's unbelievably accepting. We're as close as a straight dad and a gay son could be."
Join our new commenting forum
Join thought-provoking conversations, follow other Independent readers and see their replies