So, what was it about Oprah Winfrey – black billionaire – that made Zurich store assume that she couldn't afford a handbag?
Swiss boutique apologises after being accused of racism by the world's most celebrated talk show host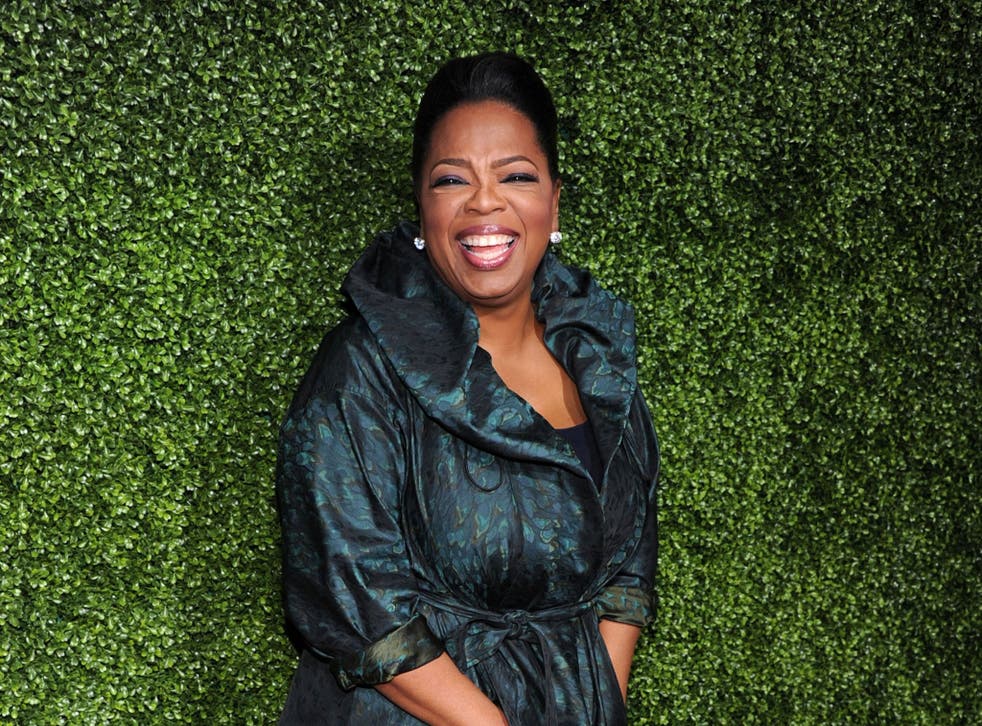 She is one of America's best-loved television personalities, not to mention one of its richest women: an entertainment mogul, Oscar-nominated actress, celebrated philanthropist and – according to a recent survey by Forbes magazine – the world's most powerful celebrity.
This week it was announced that she would join Bill Clinton among this year's recipients of the Presidential Medal of Freedom, the nation's highest civilian honour. Yet none of Oprah Winfrey's qualifications proved sufficient to impress one unwise Zurich sales assistant.
Winfrey says she was the victim of racism at a designer handbag boutique during a visit to Switzerland last month for the wedding of her friend Tina Turner, who lives at a lakeside chateau in Zurich. An assistant at the shop refused to show Winfrey one of the bags on display, telling her it would be "too expensive" for her. Winfrey volunteered the story as part of a debate about racism for the celebrity news show Entertainment Tonight.
"I was in Zurich the other day, in a store whose name I will not mention," recalled Winfrey. "I was in full Oprah Winfrey gear… But obviously The Oprah Winfrey Show is not shown in Zurich. I go into a store and I say to the woman, 'Excuse me, may I see the bag right above your head?' and she says to me, 'No. It's too expensive.' "
The handbag in question was made by Tom Ford from crocodile skin, and priced at 35,000 Swiss francs (£22,500). Forbes estimates Winfrey earned $77m (£50m) in the past year alone. When she insisted on seeing the bag, the woman allegedly said: "No, you don't want to see that one, you want to see this one because that one will cost too much. You will not be able to afford it." Winfrey, once ranked the richest black person on the planet, went on: "I could've had the whole blow-up thing and thrown down the black card, but why do that? But… [racism] still exists. Of course it does."
Instead, she said, she left the store without a fuss – and without making a purchase. Following the interview, the Swiss tourism office apologised for Winfrey's treatment, telling the Associated Press: "We are very sorry for what happened to her, of course, because we think all of our guests and clients should be treated respectfully, in a professional way."
Though Winfrey did not disclose the name of the boutique, it was soon identified as Trois Pommes on Zurich's exclusive Bahnhofstrasse. Its owner, Trudie Goetz, apologised for the incident, saying Winfrey was the victim of a "misunderstanding" with the Italian-speaking assistant.
The star was also involved in a dispute at a Hermès boutique in Paris in 2005, when she was turned away after arriving at the shop shortly after closing time. Winfrey invited a Hermès executive on to her talk show to apologise for the "rigid and rude" behaviour of the Parisian employee.
Winfrey will appear in US cinemas from next week in The Butler, described by civil rights leaders, including the Rev Jesse Jackson, as an "important movie about civil rights".
Join our new commenting forum
Join thought-provoking conversations, follow other Independent readers and see their replies