Stephen Fry quits QI: 8 facts the show got wrong according to its broadcaster Dave
The Flower Pot Men do not talk Flobbadob, Stephen. They speak Oddle poddle!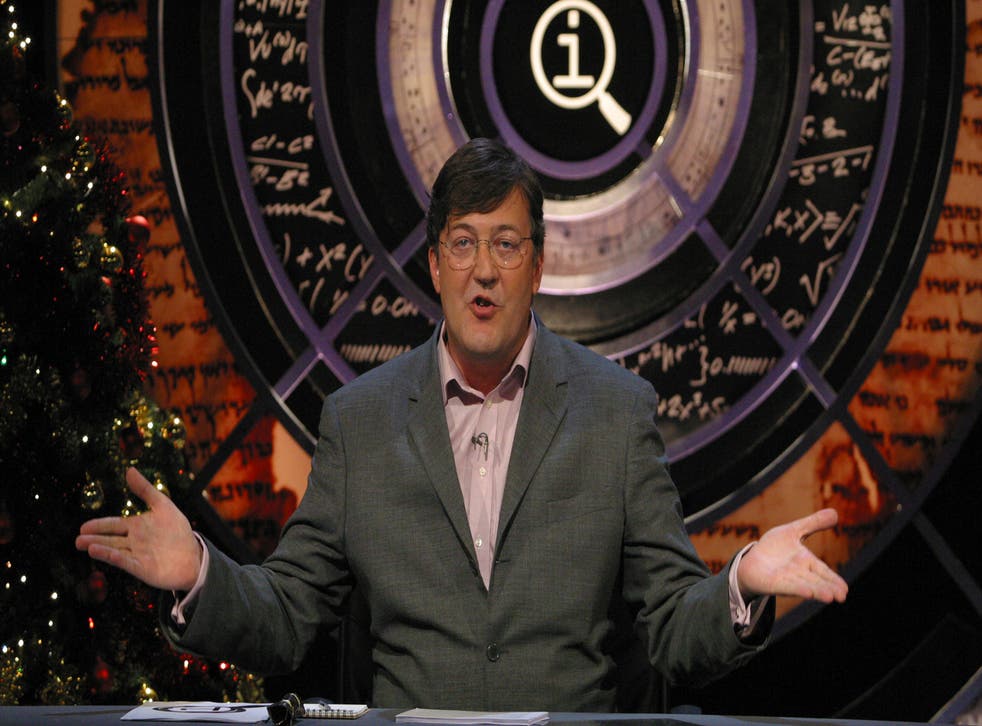 Stephen Fry's announced he is stepping down as host of QI after hosting the BBC Two comedy quiz show for 13 years.
During that time, Fry presented us with thousands of facts, some fascinating - The Queen owns one-sixth of the Earth's land surface - many obscure - One in ten babies is conceived in an Ikea bed…
While most of them have been true, there have also been numerous occasions when the show has got it wrong. Here are 8 of those moments according to the shows own broadcaster, Dave.
1. In series F, the show declared that Florence Nightingale invented the pie chart. Wrong - it was William Playfair, 20 years before.
2. Fry said that the flower pot men spoke the language 'Flobbadob'. Wrong again - they speak 'Oddle poddle'. Luckily the son of Peter Hawkins, the man who voices Bill and Ben, was on hand to write in to the show to let them know.
3. Fry once said there is no word in the Welsh language for 'blue' when there is - Glas.
4. On a number of occasions, the show has claimed that the moon is not the only satellite orbiting Earth. However, other 'satellites' don't actually orbit the Earth.
5. There were two occasions in which Fry has claimed to know the world's longest animal: the first time they said the Lion's Mane jellyfish, the second the Bootlace worm. According to the Guinness book of records its the worm, but then Google's saying the jellyfish. Who to believe?
6. Alan Davies was quickly shut down for claiming the statue in Piccadilly circus was of Eros, with Fry saying it was the Angel of Christian Charity. Both wrong, as it is Anteros, the Greek God of requited love.
7. Dara O'Brien making the mistake here, claiming the triple point of water - the point where it is a gas, liquid and solid - was 0 degrees. It's actually 0.01.
8. In series B, it was claimed that the Northumberland town of Berwick-Upon-Tweed was at war with Russia until 1966 due to not being part of Great Britain. Unfortunately, Berwick's status as outside Great Britain was changed during the war.
Join our new commenting forum
Join thought-provoking conversations, follow other Independent readers and see their replies