Stephen Fry quits QI: His best moments on the comedy quiz show
'Posh biscuits are those that are cooked for you by your pastry chef'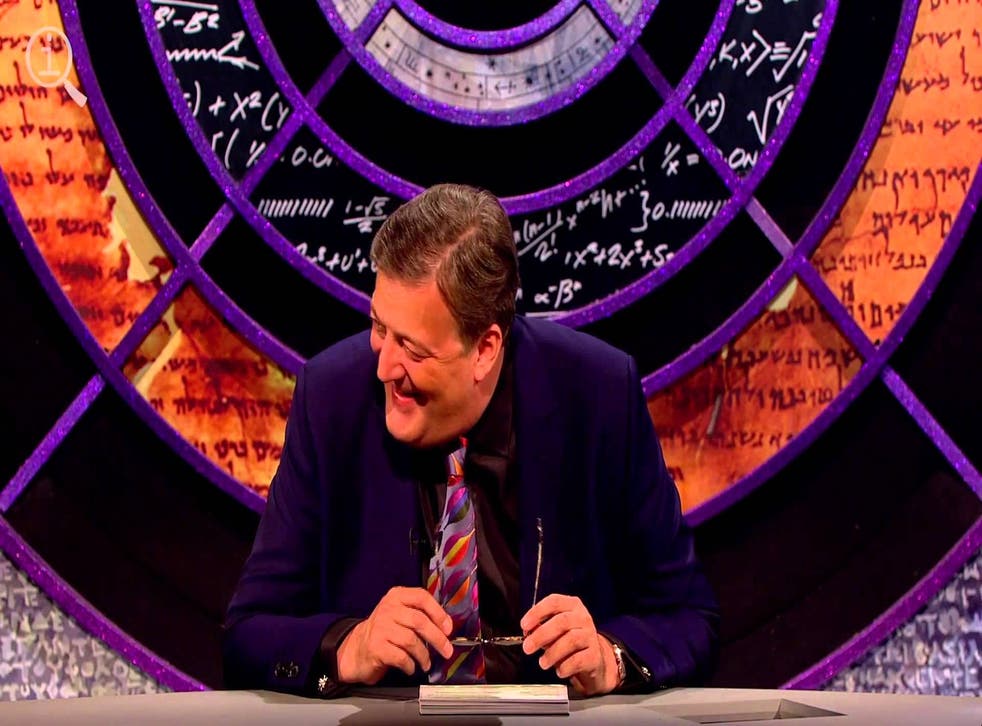 Stephen Fry has announced his departure from the BBC comedy quiz show QI after 13 years as presenter.
While his replacement - Sandi Toksvig - may be a stellar choice, that doesn't mean we won't miss his wit and charm on the show.
To celebrate, we've collected some of Fry's best moments. Obviously there are hundreds more, so feel free to post your favourites in the comments.
"They say of the Acropolis where the Parthenon is…"
A classic QI moment, Bill Bailey and Jimmy Carr spontaneously start singing the line "They say of the Acropolis where the Parthenon is", leaving to Fry, and the audience, in hysterics.
"Makes you proud to be British"
Many of his best moments come from his anecdotes. This one on Churchill is short but very funny.
Posh biscuits
"Posh biscuits are those that are cooked for you by your pastry chef"
"You're saying I have more ancestors than people there have ever been"
QI is, after all, a quiz show. What would a list of his best moments be without at least one 'mind-blowing' fact?
Ballon-popping facts
He really doesn't understand the Newcastle accent
Phil Jupitus puts on Newcastle accent and says: "Ferns, they make a canny noise like." Fry completely misunderstands, thinking he is referring to a female's 'pudenda'.
But his Scottish accent isn't half bad
Fry has also tried his hand at accents numerous times, going all out in this clip where he attempts to put on multiple Scottish accents.
"In Alan's world, knowing something is freakish and weird…"
Of course, many of Fry's best moments have come from his disagreements with permanent panelist Davies. This is a particularly big put down.
"You w**ker"
Another classic moment, in which Fry takes offence to Davies comments on Ben Hur.
"What kind of a hellish quiz is this?"
As much as he can dish it out, he's never been one not to laugh at himself.
Join our new commenting forum
Join thought-provoking conversations, follow other Independent readers and see their replies