Strictly Come Dancing 2017 week 6 recap: Game of Thrones, ghosts and Debbie McGee's near-perfect score
Terrifyingly good makeup didn't quite make up for some weaker performances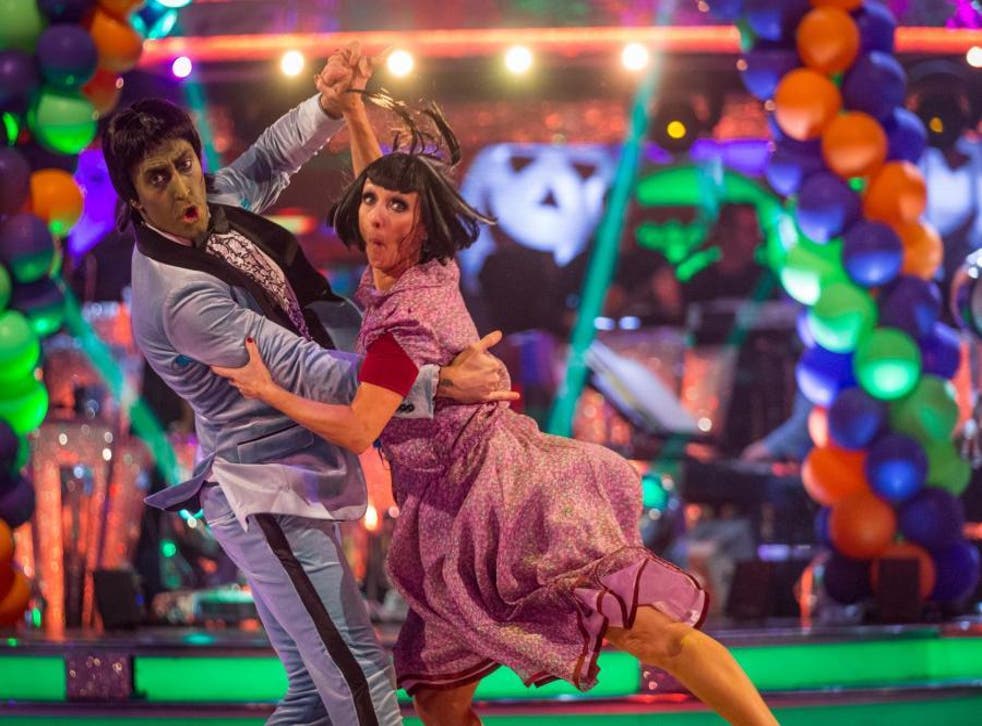 Without a doubt, the winners on Strictly Come Dancing this week are the hair, make-up and costume team. From Game of Thrones to glittery ghosts, the dancefloor was alight with incredible characters from all walks of life (and death).
However, the pressure was tangible in week six as several celebrities struggled in performances that provided style over substance in more ways than one.
Crowd favourite Jonnie Peacock opened the show with a pirate-themed performance of the "chargh-chargh-chargh". Past the terrifying pun, the fast-paced dance felt less impressive after his first "9" score last week.
While Jonnie admitted his struggle with Latin, chef Simon Rimmer did his best with an American Smooth after he survived the dreaded dance-off last week. But "dance of the living dead" took on a new meaning as judge Craig Revel Horwood expressed his (extreme) dislike — scoring the performance just a "2".
It wasn't all bad though, as despite some negative comments from the judges, comedian Susan Calman and dance partner Kevin Clifton left with a smile on their faces. The pair performed a Game of Thrones-themed foxtrot encouraged by the Daenerys Targaryen actor herself, Emilia Clarke.
Critiqued for a lack of elegance and subtlety, Clifton defended the pair's fire-breathing foxtrot as he reminded us: "People at home don't want subtlety, right?" The sense of solidarity among the Strictly stars kicked in, as the clan shared a group hug after the scores were announced.
Although some mistakes were made, the top half of the leaderboard saw some breathtaking dances in week six. Receiving her first "10"s of the series and scoring 39, Debbie McGee charleston-ed her way to the top with an electrifying routine that earned her the coveted "queen of Latin" crown from head judge Shirley Ballas.
Aston Merrygold returned on top form, adding pops and locks within the spooky spotlight solo to his paso doble with partner Janette Manrara. Closely behind Debbie, he closed the show with a 38, which brought Nirvana to the ballroom and the audience to their feet.
Perhaps a fallow week for various elements of technique, the evening remained an entertaining experience nonetheless
Join our new commenting forum
Join thought-provoking conversations, follow other Independent readers and see their replies