Edna Krabappel's final episode: The Simpsons pays tribute to Marcia Wallace
Ned Flanders remembers Edna in daydream scene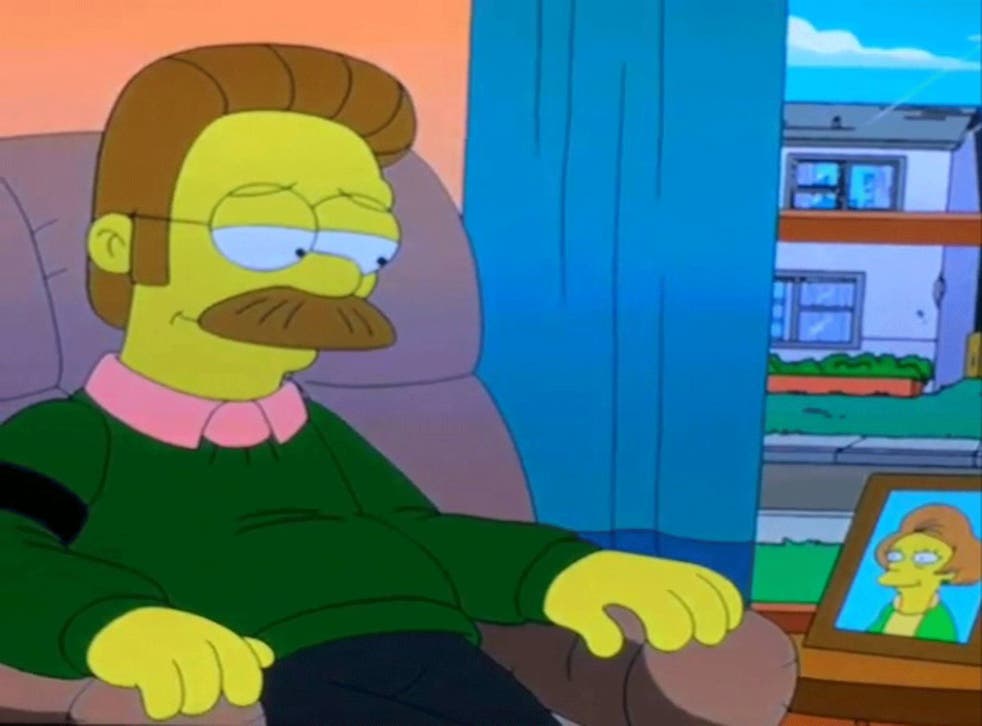 The Simpsons has bid farewell to long-serving Springfield Elementary teacher Edna Krabappel, after voice actress Marcia Wallace died last year.
Scroll down for the video
Entitled "The Man Who Grew Too Much", the episode focused on the return of villain Sideshow Bob, but the final scene was saved for a touching moment in which Ned Flanders remembers Edna.
Flanders daydreams about dancing with her, before returning to Evergreen Terrace and lamenting: "I sure do miss that laugh."
Nelson then pops up with his signature 'Ha-ha', only to add after a pause: "I miss her too".
The Simpsons previously paid tribute to Wallace, who died last October, by including Krabappel in its opening titles.
Bart's recurring chalkboard lines were altered to read: 'We'll really miss you Mrs. K'.
Aside from Wallace's tragic passing, another Simpsons character is set to be killed off in season 26.
Their identity remains unknown, though Hank Azaria has confirmed it is 'not one of his'.
Join our new commenting forum
Join thought-provoking conversations, follow other Independent readers and see their replies